Landing page giveaway - Blogspot and Html
WarAffiliate


Graphic Designing


Posts: 1,983
Threads: 75
Joined: Jul 2014
Reputation: 262
Thanks Given: 1,297
Thanks Received: 14,096
Achievements:


Hey there guys, it's been a long time that I have not coded websites. I wanna get back into it. Thus, I am giving away Blogspot or/and Html template of your design.

All you need to do is send me your awesome design and I will try to code them to xml or html

This giveaway does not include making online generators. I am just giving away one page landing page which you can use as a Lander/info page of your niche.

So let's get started.

I'll to do 1 or 2 templates a week. First come first basis.
Elites_Mate


Upcoming Elite


Posts: 407
Threads: 61
Joined: Oct 2016
Reputation: 93
Thanks Given: 99
Thanks Received: 938
Achievements:


Awesome giveaway I won't need any myself but thanks for giving back to the users!
iray


Rising Elite


Posts: 82
Threads: 1
Joined: Jan 2017
Reputation: 12
Thanks Given: 158
Thanks Received: 14
Achievements:


Would love it if you can make me a lander :)
DrKent


Turn your wounds into wisdom.


Posts: 1,679
Threads: 30
Joined: Jul 2013
Reputation: 270
Thanks Given: 1,106
Thanks Received: 4,572
Achievements:


Great to hear that. We all know your web design skills :)
CharlieHarper


More bots. -> More sleep. ;-)


Posts: 414
Threads: 5
Joined: Jan 2017
Reputation: 52
Thanks Given: 45
Thanks Received: 491
Achievements:


(2017-03-08, 04:59 PM)

WarAffiliate Wrote: I can only do the website template not the LOCKER poping up after some seconds.
If you need help with dynamic parts (fake generators, fake voucher code displays, video lockers that pop up after some time etc.) please let me know. A member of our team could help you with this, to complete your static HTML templates with dynamic actions.
(Skype via PM)
---
.
My latest thread:
3 to 5 Million US$ revenue
->
https://www.cpaelites.com/Thread-3-to-5-...US-revenue
---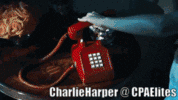 Automate your daily work with Bots!
Then you'll have more time to sleep. ;-)