This might be the best Journey I ever started.
2017-10-30, 05:29 PM,
(This post was last modified: 2017-10-30, 05:32 PM by BakedCookie.)
BakedCookie


Stealing your ideas


Posts: 87
Threads: 20
Joined: May 2017
Reputation: 24
Achievements:


So, it all began back in May this year when I joined CPA. A friend of mine showed me the forum and I was very fascinated about it. 
I was hanging around on the forum for 4-5 months without any results. Couldn't understand much of what's going here and my enthusiasm went low day by day.
Now, watch this because this is the cherry on the cake.
When I joined, I did some research about porn videos and how to monetize that. Tried it, made accounts on Pornhub, xvideos and other stuff, made POV videos, compilations and everything. It was all good for two weeks and then, BAM, my videos got a strike and I gave up. I was aware of that strike that's why I left that idea.
Few months later, I asked on the forum what's the deal with everything around because I couldn't understand at all so @"LB'Decoy" offered to donate a VIP account to me.
Here is the real deal because this journey isn't all about CPA but it's my personal life who went in a big rollercoaster in the past month.
Two months ago I was very happy with the job I had, Decoy helped me with that VIP account and everything looked so easy. I was hanging around the VIP areas to look for something I can do and I found an IG Mentions service. Based on what I read in the past, I tried to test if this one suits my style. Bought the 3 days bot, placed my accounts in it and started to run the test.
All good after 3 days, my job wasn't looking that fun anymore and my mind was full in here, on my journey and my service. I was waiting for my paycheck to buy all the stuff and to start this, but... My father had other plans with my paycheck and he needed them. I told him that I need them more than him this time since it's a serious thing and he somehow determined me to give him my paycheck for that month with a promise that I will get them back in a week.
One week later, WhiteHat had a good promotion on one of the bots and I knew that was my moment. I asked my father for some of the money and we had a big fight that made me leave my house that night and don't come back ever again. I went to a friend, and started my research. Searched for resellers, prices, methods, how to sell, where to sell, statistics about instagram. I even made a Poll with random 30 persons. Got 2 negative answers out of 30. Waited another month for the paycheck and after I got it, I quit my job to start mentions service.
All I had left was 500$ and two weeks to earn the first money from mentions.
Bought the bot to use it, I looked arround for IG accounts, for proxies and I have somehow decided to go for the third offer I had on the table. 100 IG 5-7 years aged with 100 proxies at a 300$ price. It looked so easy back then. Bought them, done the config and started to test again the service but with all the accounts at once. 
First day was a nightmare. None of my mentions were visible. Started to look for solutions, changed the proxies, changed the accounts, I have even changed the strategy. For the past two weeks I have been doing all the possible strategies to make the mentions work. No results at all.
Then I went on a dispute and there I had 3 days of menthal war. I was almost done, almost ready to give up but thanks to @
valarinstagram
 and the other guys that helped me spot the issues, I got my money back and now I will finally start the mentions service.
I will buy the Instagram accounts from @
valarinstagram
 and the proxies from @
iastaff
. 
My target here is this one. 
After a month to buy another 500 ig accounts.
Second to third --> 2.000-2.500 ig accounts.
Fifth to sixth --> to grow up to 5.000 accounts.
Another target is to do some savings and to pay my friend rent for a year because in the last two weeks he helped me out with everything and didn't ask for nothing in return.
Another one is to move on my own and to take my dog with me. I miss my dog so bad.
Hope you didn't got bored with this. The mentions service will be available in a few days. I have the thread ready, the price list ready, but I am waiting for the refund to be back in my account to buy all the things I need.
I will try to keep this thread up to date. Hope I will do good. Cheers!
CharlieHarper


More bots. -> More sleep. ;-)


Posts: 3,301
Threads: 285
Joined: Jan 2017
Reputation: 300
Achievements:


---
.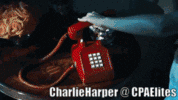 Automate your daily work with Bots!
Then you'll have more time to sleep. ;-)
LBDecoy


LNMSD


Posts: 999
Threads: 68
Joined: Dec 2013
Reputation: 480
Achievements:


(2017-10-30, 05:59 PM)

AlexCosma94 Wrote: I've been on this forum for 3 years but never saw a story that seems more same as mine .

If you are looking for a partner / investor , pm me your skype mate ! I'll gladly invest in ur business
Well That's Weird
↓
(2017-10-30, 06:20 PM)

CharlieHarper Wrote:

Quote:Joined:

Today



(...)

Posts:

2


Threads: 0
Joined:

Oct 2017


Are you sure? Or do you use multiple accounts?

@CagelessBrain Please be careful!
LBDecoy


LNMSD


Posts: 999
Threads: 68
Joined: Dec 2013
Reputation: 480
Achievements:


I just finished reading this, Thanks for the shoutout! I've seen the smart guy in you & the determination!
Keep going on mate, I'll follow this journey!
Nem


Active Elite


Posts: 958
Threads: 42
Joined: Dec 2013
Reputation: 216
Achievements:


Nice and well explained journey. Good luck, keep us updated. :)
SparkCube


New Elite


Posts: 21
Threads: 3
Joined: Sep 2017
Reputation: 0
Thanks for sharing mate. Sometimes it's these moments when you just doubt everything and don't know if you should give up or keep on going. But that's the spirit you can't win if you give up. I wish you all the best and good luck!
exodus


Good Luck =)


Posts: 267
Threads: 55
Joined: Dec 2013
Reputation: 24
Achievements:


Good Luck with your journey ;)
urangi


Upcoming Elite


Posts: 168
Threads: 5
Joined: Feb 2017
Reputation: 0
Achievements:


Great journey brother! I hope you do well.
2017-11-01, 04:28 AM,
(This post was last modified: 2017-11-01, 05:02 AM by BakedCookie.)
BakedCookie


Stealing your ideas


Posts: 87
Threads: 20
Joined: May 2017
Reputation: 24
Achievements:


I will come soon with updates! Working hard on it!
nutnuts


Testing My Limits


Posts: 205
Threads: 8
Joined: Oct 2016
Reputation: 7
Achievements:


Good journey brother, All the best for the journey.