Jourey $10 - $20 /day on Payskip
bonbon


New Elite


Posts: 1
Threads: 1
Joined: Dec 2018
Reputation: 0
Journey $10 - 20$ /day on Payskip.org, very good rates (URL SHORTENER)
Here is my stats:
https://gyazo.com/bbc81d3f05550f2adced87f98c17b987
News website :D only facebook, work perfectly for me.
They offer up to $13.40 /1k views (US)
Daily payments minimum $3
$1 Christmas bonus sign up.
(...)
Moderator edit: Referral link removed (against the CPAElites rules).
midastou4


Upcoming Elite


Posts: 175
Threads: 12
Joined: Feb 2017
Reputation: 12
Achievements:


Good work man, Keep us updated about your journey
ElitesCPABoss


CPA changed my life


Posts: 291
Threads: 23
Joined: Feb 2016
Reputation: 3
Achievements:


All the best for the journey. BTW, I believe you're not allowed to share your referral links here
CharlieHarper


More bots. -> More sleep. ;-)


Posts: 3,304
Threads: 285
Joined: Jan 2017
Reputation: 300
Achievements:


---
.

16th of November 2020
Attention! I'm currently injured and under heavy medication (13 different pills per day, some up to 4 times per day) incl. opioids/morphine (600 mg/day, maximum allowed dose). So please expect some delays (days) if you contact me. If possible, please contact me at Discord. I'm sorry about any inconvenience. (4th of January 2021)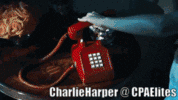 Automate your daily work with Bots!
Then you'll have more time to sleep. ;-)