[Issue with service] SMSaccs.com
CharlieHarper


More bots. -> More sleep. ;-)


Posts: 3,286
Threads: 284
Joined: Jan 2017
Reputation: 300
Achievements:


(2018-10-05, 04:10 AM)

KooKlique Wrote: He never made it right, or even contacted me for that matter. Do what you have to do, I tried to remain humble thru out the process to no avail. Longevity obviously wasn't his goal.
This is really sad. He had 7 1/2 days time to solve this issue and refund you.
I just banned the seller @
derjrjr
from CPAElites, especially to protect other hones CPAElites members from any further scam attempt. His sales domain will be filtered soon also.
Please open a dispute at PayPal or do a chargeback.
Thread closed and moved.
---
.
CPAElites Essentials (2020)
is coming:
Click /here/ to read more!
Click /here/ to follow discussions, feedbacks and ideas!
---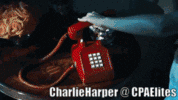 Automate your daily work with Bots!
Then you'll have more time to sleep. ;-)
Related Threads
Thread
Author
Replies
Views
Last Post
Again issue with Viralrocket.Co
trafficbeast
6
1,295
2017-11-27, 03:24 PM
Last Post: HawkEye
[RESOLVED] Service purchased but seller never replied/completed order.
Lucy
3
2,147
2016-11-01, 03:59 PM
Last Post: HawkEye
Charging back even if the service was done
raglady
6
1,696
2015-03-17, 05:50 PM
Last Post: DutchPride
Dispute - Slayer Phone Verification Service.
klaatu97
14
3,481
2014-07-23, 08:58 AM
Last Post: HawkEye
Deal Dispute - Vazity's YouTube Account Service
iscriptz
10
2,868
2014-06-28, 06:09 PM
Last Post: HawkEye