Is it okay to preview an offer with free proxies
Riderwwz


New Elite


Posts: 32
Threads: 6
Joined: Feb 2017
Reputation: 0
I just want to use the proxy to preview the offer to check how is the offer and how it works, is it safe or my account can be banned?
CharlieHarper


More bots. -> More sleep. ;-)


Posts: 3,303
Threads: 285
Joined: Jan 2017
Reputation: 300
Achievements:


If you don't complete the offer, nothing bad will happen to your account.

Besides the fact that most proxies will be detected by the CPA networks and you could be redirected to a "cheap offer" instead. So I suggest to use a VPN instead.
---
.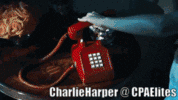 Automate your daily work with Bots!
Then you'll have more time to sleep. ;-)
affmarketer101


Upcoming Elite


Posts: 493
Threads: 0
Joined: Mar 2018
Reputation: 7
Achievements:


It you just want to preview, that's ok no problem. But you want to drive "bot" traffic, you can easily get blocked.
AlphaDog


Upcoming Elite


Posts: 254
Threads: 17
Joined: Feb 2017
Reputation: 7
Achievements:


Well, you can ask your manager to do that for you