If i had access to many (...) accounts
Jazzmataz


Madvillain


Posts: 72
Threads: 8
Joined: Mar 2015
Reputation: 6
As the title says, hypothetically if I had access to a few hundred (...) accounts
(...)
Moderator edit: Advertising of aged accounts removed (against the CPAElites rules).
CharlieHarper


More bots. -> More sleep. ;-)


Posts: 3,304
Threads: 285
Joined: Jan 2017
Reputation: 300
Achievements:


(2020-06-25, 08:47 AM)

Jazzmataz Wrote: As the title says, hypothetically if I had access to a few hundred (...) accounts

(...)
The sales of aged accounts and any discussion about this is against the CPAElites rules.
And it wasn't fair to create a secondary thread about this, while your sales thread wasn't even reviewed and created a few hours ago only.
Please remember, Valar Solutions is the reason why the previous CPAElites admin/owner H*wkE*e had to restrict the sales of "aged" accounts. Valar Solutions sold hacked, phished and illegaly obtained accounts to honest CPAElites members.
More info:
- www . scamadviser.com/reviews/1029490/valar - solutions.com (pleae remove all 4 spaces)
- www . trustpilot.com/review/valar - solutions.com (please remove all 4 spaces)
-
https://www.cpaelites.com/Thread-Announc...tions-scam
And some of the Valar Solutions Discord scam group members have been banned here also:
- klique alias KooKlique:
https://www.cpaelites.com/User-KooKlique
(Discord identity verified)
"The user KooKlique is banned permanently for the following reason: Staff disrespect, public scam accusations, fraudulent activities, public misinformation about CPAElites membership upgrades"
Thread closed.
---
.

16th of November 2020
Attention! I'm currently injured and under heavy medication (13 different pills per day, some up to 4 times per day) incl. opioids/morphine (600 mg/day, maximum allowed dose). So please expect some delays (days) if you contact me. If possible, please contact me at Discord. I'm sorry about any inconvenience. (4th of January 2021)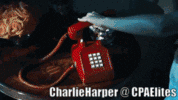 Automate your daily work with Bots!
Then you'll have more time to sleep. ;-)