I have FB Ads accounts ,looking for partner
babardierul


New Elite


Posts: 4
Threads: 1
Joined: Aug 2016
Reputation: 0
I have and can run FB ads accs , looking to partner up with someone that can come with ad/offer etc. i`ll run and handle the fb acc.
CharlieHarper


More bots. -> More sleep. ;-)


Posts: 3,304
Threads: 285
Joined: Jan 2017
Reputation: 300
Achievements:


---
.

16th of November 2020
Attention! I'm currently injured and under heavy medication (13 different pills per day, some up to 4 times per day) incl. opioids/morphine (600 mg/day, maximum allowed dose). So please expect some delays (days) if you contact me. If possible, please contact me at Discord. I'm sorry about any inconvenience. (4th of January 2021)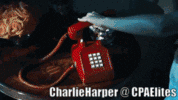 Automate your daily work with Bots!
Then you'll have more time to sleep. ;-)
jared


New Elite


Posts: 38
Threads: 7
Joined: Feb 2014
Reputation: 12
Achievements:


Hi, Can we teamup bro ? Still making accounts ?
Ixmike88


New Elite


Posts: 17
Threads: 1
Joined: Nov 2018
Reputation: 0
hey.
I have some idea.
can you pm me please?
hassano100


New Elite


Posts: 6
Threads: 0
Joined: Jan 2019
Reputation: 0
hello

i have awesome and guarenteed earning method

shopify + facebook ads

guarenteed 50 $ a day , with just 5 to 10 $ ad no more per day

plz message me back
cpaseeker


Rising Elite


Posts: 98
Threads: 2
Joined: Mar 2014
Reputation: 3
hassano100


New Elite


Posts: 6
Threads: 0
Joined: Jan 2019
Reputation: 0
my own ads account banned , because my own credit card is prepaid

from payoneer

so i search for jv with someone have facebook ads account or threshold accounts
berktr96


New Elite


Posts: 1
Threads: 0
Joined: Dec 2019
Reputation: 0
hassano100


New Elite


Posts: 6
Threads: 0
Joined: Jan 2019
Reputation: 0