I have FB Ads accounts ,looking for partner
babardierul


New Elite


Posts: 4
Threads: 1
Joined: Aug 2016
Reputation: 0
I have and can run FB ads accs , looking to partner up with someone that can come with ad/offer etc. i`ll run and handle the fb acc.
CharlieHarper


More bots. -> More sleep. ;-)


Posts: 2,929
Threads: 245
Joined: Jan 2017
Reputation: 277
Achievements:


---
.
You should better deliver the things you have guaranteed and signed for, Mister!

Or do you want the situation to escalate totally?
"Money is

not

everything in life!"
(famous quote)
---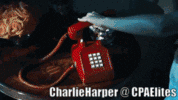 Automate your daily work with Bots!
Then you'll have more time to sleep. ;-)
jared


New Elite


Posts: 40
Threads: 8
Joined: Feb 2014
Reputation: 12
Achievements:


Hi, Can we teamup bro ? Still making accounts ?
Ixmike88


New Elite


Posts: 17
Threads: 1
Joined: Nov 2018
Reputation: 0
hey.
I have some idea.
can you pm me please?
hassano100


New Elite


Posts: 4
Threads: 0
Joined: Jan 2019
Reputation: 0
hello

i have awesome and guarenteed earning method

shopify + facebook ads

guarenteed 50 $ a day , with just 5 to 10 $ ad no more per day

plz message me back
cpaseeker


Rising Elite


Posts: 99
Threads: 2
Joined: Mar 2014
Reputation: 3
hassano100


New Elite


Posts: 4
Threads: 0
Joined: Jan 2019
Reputation: 0
my own ads account banned , because my own credit card is prepaid

from payoneer

so i search for jv with someone have facebook ads account or threshold accounts