How to promote direct offers
AnirudhMehta


New Elite


Posts: 42
Threads: 8
Joined: Feb 2017
Reputation: 0
I have seen few direct offers on CPAgrip, how can I promote them?
iBrobot


Upcoming Elite


Posts: 467
Threads: 20
Joined: Oct 2016
Reputation: 18
Achievements:


You can promote with facebook ads
euforio


Banned

Posts: 510
Threads: 6
Joined: Sep 2015
Achievements:


Promote directly with FBADS and cpagrip link? It's a BIG NO don't even try all cpagrip domain are flagged by FB
affmarketer101


Upcoming Elite


Posts: 493
Threads: 0
Joined: Mar 2018
Reputation: 7
Achievements:


You should create an iframe and embed it into a landing page you create.
CharlieHarper


More bots. -> More sleep. ;-)


Posts: 3,301
Threads: 285
Joined: Jan 2017
Reputation: 300
Achievements:


---
.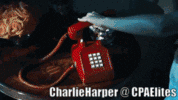 Automate your daily work with Bots!
Then you'll have more time to sleep. ;-)
RaeRed


Upcoming Elite


Posts: 220
Threads: 23
Joined: Oct 2016
Reputation: 72
Achievements:


I'd recommend purchasing a domain if you plan on advertising direct offers. You could easily use WP for this and have a call-to-action button and redirect everybody to the offer from there, which would look quite genuine to most people.