How to prevent Instagram accounts from needing to get Phone Verified?
2018-08-19, 09:17 PM,
(This post was last modified: 2018-08-19, 09:20 PM by OliverK91.)
OliverK91


New Elite


Posts: 10
Threads: 2
Joined: Aug 2018
Reputation: 0
Hi! I have 10 instagram accounts running on auto-pilot, but recently I've noticed that 8 of them has been needing to get phone verified? So I verified EVERY single one of them, but 2 days after the same accounts needed to get phone verified again!? How do I prevent this from happening in the future? And how come only 8 of the 10 accounts needed to get phone verified?
Thanks in beforehand,
OliverK91
CharlieHarper


More bots. -> More sleep. ;-)


Posts: 3,304
Threads: 285
Joined: Jan 2017
Reputation: 300
Achievements:


Don't use tools/bots/panels which leave footprints.

And research about "browser fingerprinting".
---
.

16th of November 2020
Attention! I'm currently injured and under heavy medication (13 different pills per day, some up to 4 times per day) incl. opioids/morphine (600 mg/day, maximum allowed dose). So please expect some delays (days) if you contact me. If possible, please contact me at Discord. I'm sorry about any inconvenience. (4th of January 2021)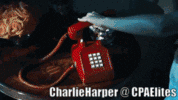 Automate your daily work with Bots!
Then you'll have more time to sleep. ;-)
aruncp


Upcoming Elite


Posts: 329
Threads: 23
Joined: Jul 2016
Reputation: 30
Achievements:


Probably ig is detecting automation. Try to slow or give them some rest.
Felix


New Elite


Posts: 16
Threads: 0
Joined: May 2018
Reputation: 0
Achievements:


Could be a lot, maybe you used low quality numbers before, maybe you had too aggressive settings.
Univa


On the Grind


Posts: 417
Threads: 15
Joined: Jun 2014
Reputation: 41
Achievements:


I usually get Phone verification after I add links in Bio.
You need to check the bot that you are using or the proxies. they could be leaving footprints.
affmarketer101


Upcoming Elite


Posts: 493
Threads: 0
Joined: Mar 2018
Reputation: 7
Achievements:


Later or sooner you will get it. Instead of skipping it, you should find phone verification service. If it's costly to use, you can register Google voice numbers. As you just have 10 accounts, well, it's not a big investment.