How to mine Smartcash - SMART
cryptic2016


Lord CPA


Posts: 54
Threads: 10
Joined: Mar 2016
Reputation: 13
Mining Smartcash

? That is the question, In todays 

smartcash mining guide

we are going to show you the easiest way to get started with mining. No matter if you have a farm or a single GPU, the guide stays the same. I really believe in Smartcash in the future so this is a great investment. (Also if you hold 1000 coins in your wallet you receive rewards!)
PS: IMAGES WILL BE ADDED SOON!!
What is Smartcash?
SmartCash is a project born out of the desire to create a viable, fungible, fast, merchant oriented, user friendly and community driven cryptocurrency with a decentralized governance system. They aim to create the most nimble and fast growing cryptocurrency by aggressively prioritizing block rewards to growing our community, hiring developers, gaining merchant acceptance and via grassroots community outreach efforts and established marketing methods.
How to get started?
To get started mining smartcash, you need the following things.
Smartcash Wallet – 

https://smartcash.cc/wallets/
SGMiner – If you have an AMD video card – 

https://github.com/tpruvot/sgminer/releases/download/5.3.4-eth/sgminer-x64-5.3.4-eth.7z
CCMiner – If you have an NVIDIA video card – 

https://github.com/KlausT/ccminer/releases/download/8.11/ccminer-811-x64.zip
The first thing we are going to do is to get our smartcash wallet syncing. You can get the official wallet from the smartcash website (link). This part Is really simple, Simple run the application and let it start syncing. Just leave that in the background for now. You can create addresses however you will not see transactions until its fully synced. To create a wallet address, Click File-Receiving Addresses-New. After its created rightclick and copy the address and save it for later.
Next up we have to select what mining program we are going to use. Now this is different depending what Video card you have. If you don't know what one you have, please refer to this guide to check (

https://help.sketchup.com/pl/article/36253)

. Once you have determined what to use, Then download either SGminer (FOR AMD CARDS ONLY) or CCminer (FOR NVIDIA CARDS ONLY)
Copy these to a safe location (I use the C:\). Now we need to edit to the script and tell it what pool to use. Don't worry, this is super easy and sounds harder than what it is.  The pool we are going to be using is 

Bosshash

. The reason why we use this 

smartcash mining pool

 is you don't need to enter any details, the staff are willing to help you with issues and it's the most reliable pool currently out there.
To edit the script you need to right click on the .bat file in your miner directry, here is what you should have for your miners. Its pretty much copy and paste just replace YOURWALLETADDRESSHERE with your wallet receiving address we created earlier
CCMINER
ccminer -a keccak -o stratum+tcp://pool.bosshash.com:3032 -u YOURWALLETADDRESSHERE -p x
SGMINER
sgminer-x64 -k keccak -ostratum+tcp://pool.bosshash.com:3032 -u YOURWALLETADDRESSHERE -p x
Once everything is working you will see a screen like this. Now all we have to do is to wait. Once the pool has found a block the profits are shared between all the users. This can sometimes take a few hours at least. There is no set rate as its based on difficulty.
If you have any questions feel free to leave a post here or join the Bosshash discord (

... Link removed ...

) for more info! - https://www.internetmoneykings.com/how-t...smartcash/
Share This Thread :

CharlieHarper


More bots. -> More sleep. ;-)


Posts: 2,381
Threads: 54
Joined: Jan 2017
Reputation: 225


Achievements:


I'm sorry, but links to messengers like Skype, Discord, Telegram are not allowed at CPAElites.

I removed the link.
---
.
Please check my latest thread: https://www.cpaelites.com/Thread-Snapchat-Q-A
---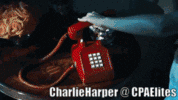 Automate your daily work with Bots!
Then you'll have more time to sleep. ;-)
Nice guide mate, Thank you for the share. Might try mining soon.
cryptic2016


Lord CPA


Posts: 54
Threads: 10
Joined: Mar 2016
Reputation: 13
Good tutorial ! Thank you for posting mate. This seems interesting.
cryptic2016


Lord CPA


Posts: 54
Threads: 10
Joined: Mar 2016
Reputation: 13
Glad you enjoyed it mate.