How to create a postaback (CPAgrip)
isshmen


New Elite


Posts: 26
Threads: 2
Joined: Dec 2013
Reputation: 0
Achievements:


Hi there,

I'd like to create a postback to be used with my cpagrip's offer wall.
So I want to give away a product to my users and they need to complete X offers to get that product. They need to complete as many offers until they get 2.000 points (valued $5.00).

How do I do that?

Thank you for your time.
syncmaster


https://giftfowl.com


Posts: 141
Threads: 19
Joined: Sep 2013
Reputation: 3
Achievements:


What you need to do:
First talk with your affilate manager to configure postback in Cpagrip, and ask him about when cpagrip send response on offer completion. You have option for "tracking_id" which will help you to to track which user complete offer. Cpagrip also return information with offer id and payout, when you have payout you can convert to points and give them to the user(update db).
You need to know how to do it in php with POST OR GET
CharlieHarper


More bots. -> More sleep. ;-)


Posts: 3,303
Threads: 285
Joined: Jan 2017
Reputation: 300
Achievements:


---
.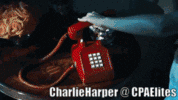 Automate your daily work with Bots!
Then you'll have more time to sleep. ;-)