How to avoid fb ads bans?
andyking


New Elite


Posts: 40
Threads: 7
Joined: Feb 2017
Reputation: 0
One of my oldest account got banned. How to avoid banning?
santa11


Upcoming Elite


Posts: 100
Threads: 4
Joined: Feb 2017
Reputation: 0
Achievements:


Just make sure that you do not break their terms and conditions and that's it
CharlieHarper


More bots. -> More sleep. ;-)


Posts: 3,304
Threads: 285
Joined: Jan 2017
Reputation: 300
Achievements:


---
.

16th of November 2020
Attention! I'm currently injured and under heavy medication (13 different pills per day, some up to 4 times per day) incl. opioids/morphine (600 mg/day, maximum allowed dose). So please expect some delays (days) if you contact me. If possible, please contact me at Discord. I'm sorry about any inconvenience. (4th of January 2021)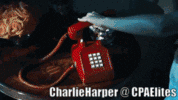 Automate your daily work with Bots!
Then you'll have more time to sleep. ;-)
jared


New Elite


Posts: 38
Threads: 7
Joined: Feb 2014
Reputation: 12
Achievements:


If you use real payment method and it is white hat ad -- You can contact FB to reactivate the account.

To Avoid bans on BH Ads -- You need cloaking service (or) Good prelander. As MOD Said warm up little with white hat camp and then proceed to BH ads.

Direct BH ads = Direct Ban. Start with WH Ads.