How to Choose a Profitable eCommerce Niche [Guide[
IAmCPAKing


Upcoming Elite


Posts: 288
Threads: 33
Joined: Feb 2017
Reputation: 24


Achievements:


If you have read
How to Build Your First Ecommerce Website
, you will surely need to look into this guide.
Have you ever wondered what the first 3 rules of picking the right niche for drop shipping are?
If so, Anton has you covered in this video and article. Discover the 3 criteria he uses to find profitable niches that will have you making a full-time living off your eCommerce store. You may be surprised at what they are…
Profitable Niche Selection Explained
Niche Selection can make or break your business…
So, you're ready to start an eCommerce drop ship business. Congratulations! The first step is the biggest one of all. That step is not just saying that you "want to start an online business" but actually taking action and moving towards getting your first sale.
The first step of this process is called "Niche Selection".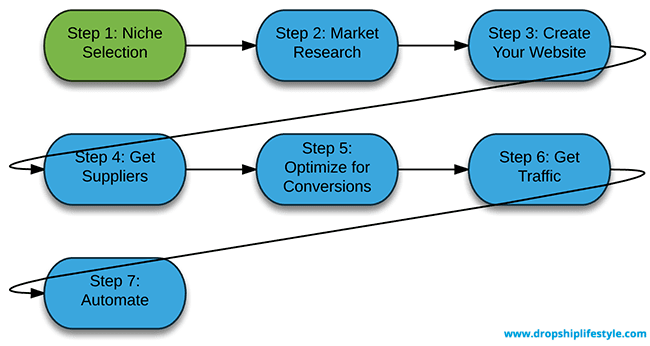 This post will cover the first step towards building a profitable eCommerce business. Choosing your niche. A good niche will meet three prices of criteria: it will fall into our target price range, it will appeal to the upper-middle class, and consumers will have no brand loyalty.
Choosing your Niche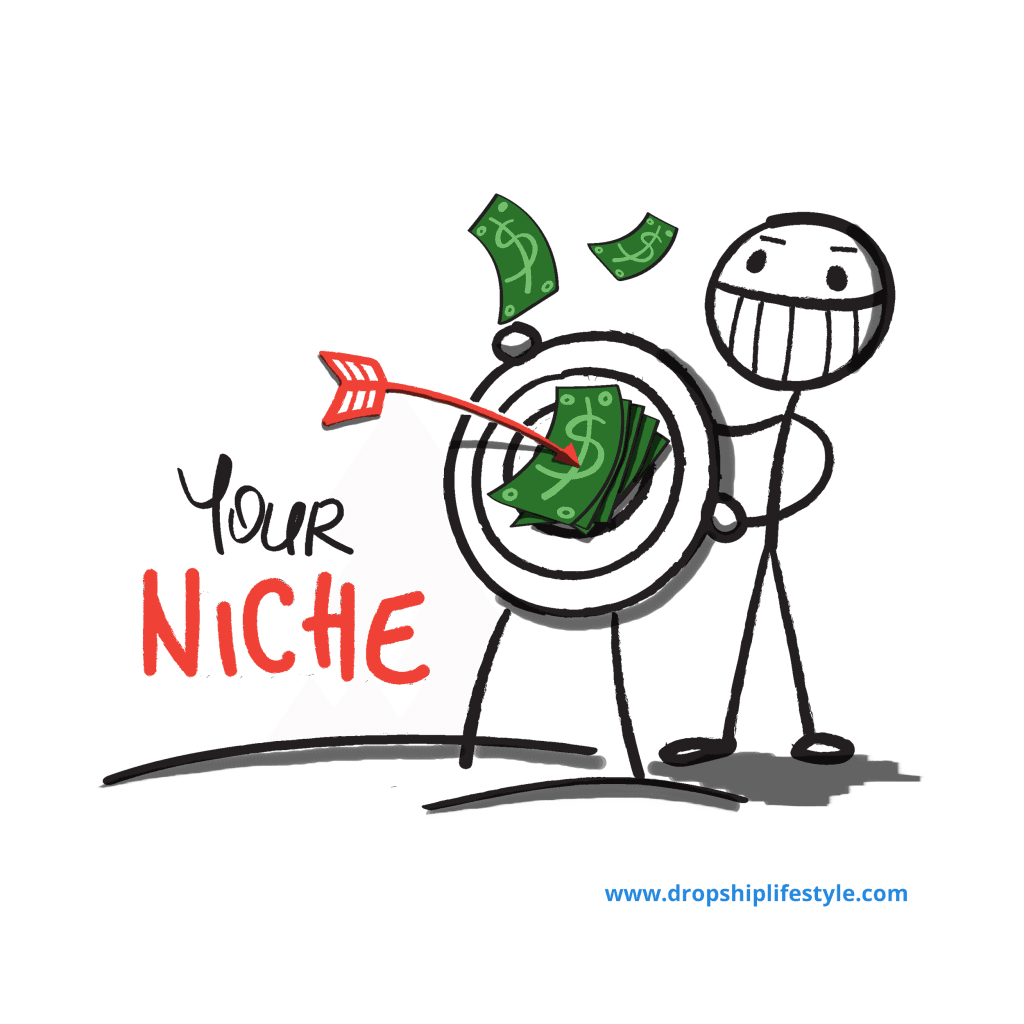 When choosing a niche for a new eCommerce store I look for a set of products that meet certain criteria…
Pricing:
The average product price should be $200 or more. This is because your average profit margin (when you are drop shipping and using our method) will be about 20% of the gross revenue.
The same amount of time will go into processing an order for $20 as it will for processing an order for $200 or $2,000. If you're going to be doing the work you might as well have a chance of making some real money on each sale.
It is important to note that although I do have websites that sell products for $999 and up, I have noticed customers placing an order that large prefer to call in to place their orders.
If you are comfortable on the phone, then this will not be a problem, but if you want to run an online store where the majority of orders come in before the customer even contacts you, I would recommend selling items priced between $200 and $700.
Target Market:
I have sold products online that appeal to the wealthy, products that appeal to the middle class, and products that appeal to lower income households. From all of my experience, I have learned that it is best to appeal to the upper middle class, meaning online shoppers who have a household income of $100,000 or more. It's sad to say but if you sell products that appeal to low-income households you will have a lot more work to do.
After over ten years of experience selling products online, I've realized that low-income household products require much more pre-selling, much more interaction with the customers, and more complaints/returns. The same can be said about selling to the wealthy. They expect more personalized service and require much more of an effort to close the sale.
We are looking to start a business that requires as little effort as possible while generating the most sales possible. We are looking to sell to single people or families with disposable income who are used to shopping online and comfortable making large purchases over the internet.
Generic Brands:
What kind of computer or cell phone do you have? Is it the same kind of brand as your last one? Chances are if you own a Mac, the next computer you buy will also be a Mac.
Why? Brand loyalty.
When selling online, you want to avoid selling products that customers already have brand loyalty for…
For example, I would not try to sell TVs online. Most customers who are buying a TV do the research on which TV is best for them or purchase the same brand TV they have had in the past.
They already have researched which TV brand has the best picture quality, the best warranty, and the best reviews online. If I wanted to sell the TVs that people are actually buying (Sonys, Panasonics, LGs, etc) there is no way I would get approved for an account with the same payment and pricing terms as Best Buy or any other big box stores.
So, what type of products do I look to sell? Products that customers are thinking about buying but do not already know which brand they should buy and products that customers would be comfortable buying from any manufacturer.
Here are some examples of markets that I would want to target:
Let's say I live on a lake and I decide I want to get into stand-up paddle boarding. I know I need a paddle board and a paddle but I have no prior knowledge of this sport or what brands are well known. I can care less what company makes the board as long as I can find some good reviews and the price is right.
This is a great example of a product to sell online. The average cost of a stand-up paddle board and the paddle is over $700, the average customer does not care what brand they are buying, and this sport is likely to appeal to the upper middle class that would be purchased with disposable income.
Here is another example:
Mr. and Mrs. Smith move into a new home, there is a huge chandelier that hangs in the entryway. Mrs. Smith hates it. They go to the local Home Depot & Lowes but can not find a replacement that they agree on.
They know what style they are looking for but they can not find it locally. Mrs. Smith goes online and searches for a 30" x 30" entryway chandelier. She finds a website with hundreds of options including one that she and husband can agree upon.
This is another great example of a product to sell online. Chandeliers are expensive, they appeal to the upper middle class, and the average customer does not care what brand they are buying as long as they like what they see.
Take some time now to think about other products that meet these criteria. Write a list of as many product types as you can think of.
If you're crunched for time, let us help you by providing you with some niche ideas. Click here to get the niches.
Video Transcript
The Importance Of Niche Selection
Anton here from Drop Ship Lifestyle, and in this video, I want to talk about niche selection. More specifically, how to do it profitably. How to choose profitable niches and how it can actually be easy.
Niche selection is obviously the first step that everyone takes whenever you build an eCommerce store. There are definitely ways to do it right and there are ways to do it wrong. Now, the problem is you can still make money if you do it the wrong way. Except it will be a lot harder to get to your desired outcome. Which I guess is making a full-time living, right? Making a lot of money with eCommerce.
Criteria #1: Price
I am going to share with you 3 tips for profitable niche selection, how to pick niches that will actually make money. Now, here are a few pieces of criteria I look for. The first thing is always the price. That means product's price, what you're going to sell this product for.
When we are doing our niche selection, we always look for niches that are $200 or more on average. What does that mean in practice? Well, if you sold something like a water bottle, that's not at least $200. So that is not going to be a niche that I get involved with.
Now, on the other hand, if it is something like a cell phone, that's more than $200. That would pass the price test, but it would not pass the third test that you'll hear about later.
Something like the office chair I am sitting in, again it's over $200, that would be a good product. It passes the first test when it comes to niche selection.
Criteria #2: Target Market
Once we make sure our price is above $200, we look towards our target market. Now, if you are involved with marketing at all (if you ever studied marketing) you're familiar with demographics. And the truth is you could break up the world into probably a billion different demographics.
But the purpose of this nice selection video is to learn how to find profitable niches, so I am only going to talk about 3 of those demographics.
Now the first will be the lower income people. The second will be the upper middle class. And the third will be the wealthy. When we are looking into products and trying to find our profitable niches, we stay right in the middle. We want to sell to the upper middle class.
There are a few reasons why. If you sell to people who don't have money or to people that have too much money, what you'll find is the amount of customer service that you (or your employee) have to put into your business is going to skyrocket.
When people don't have enough money or spend their last dollar to buy your products, you better believe they are going to have more questions. They are going to be inspecting the items more carefully. If anything is wrong or even if they think anything is wrong, you are going to hear about it non-stop.
With the wealthy, it's the same thing. When they are investing money or buying products, they expect a certain level of customer service that requires really a different type of business owner.
And there is nothing wrong with that.
But, just expect that if you're going to go that route, you are going to be more of a concierge rather than someone that makes money online.
Again, that is why when we are looking at demographics. Remember, stick with the upper middle class. I define that as having a combined household income of above $100,000 U.S. dollars.
When people have that kind of money, they are very comfortable with spending online. They are used to buying items that are $200 or more. They are not going to be calling or emailing you as much.
They are going to be comfortable with the order process. And from what I have experienced, they are generally happier with the products. You are going to deal with fewer returns.
So again, this demographic makes niche selection a lot easier. It makes your business run a lot smoother. It makes it a lot more profitable if you choose niches that fall into that target demographic. If that's who the products appeal to.
Criteria #3: Brand Loyalty
Now, finally the last tip I want to give you out of these 3 tips. Remember, it was price, then it was the target demographic. Now, I want to talk about brand loyalty. I mentioned earlier that while cell phones fall into the price range criteria, they don't meet one of my other criteria and that is because of the brand loyalty.
When someone is going to buy a cell phone, in general, they are going to buy an iPhone or they are going to buy Galaxy or another Android phone, Right? But they already have a brand in their head of what product they want.
Same thing with people that are going to buy headphones. There is probably four or five big headphone companies. Right? There is Sony, there is Bose, there are Beats, and there is Sennheiser. There are all these big companies and people already know what they are going to buy.
So the third thing that you are going to look for when trying to choose a profitable niche is to pick an industry that has no brand loyalty. It's going to make a big difference.
That's because if you try to sell in a niche where people already know what company they want to buy from, it's going to make it that much harder for you to get suppliers. Harder for you to actually be able to sell these products, for you to be able to compete in terms of price. It's impossible.
Conclusion:
I hope you guys got value from that. I know it was a quick video, but remember my 3 rules for niche selection: the target price, the target demographic, and brand loyalty cannot exist – because if it does it's going to make your life a lot harder.
If you want to do things the easy way, you want to do things the right way, and you want to start making money early on with Drop Shipping then definitely check out Drop Ship Lifestyle. Join version 5.0 of our program, and I will see you in the member's area. Thank you, everybody.
Now that you have the 3 criteria you can start tracking down your own profitable niche. To help you absolutely nail niche selection download our 187 niche ideas. With this idea-packed resource, you'll find the perfect niche for your store and start your journey to a better life through drop shipping.
Also, here is the list of 197 profitable niches -
https://www.dropshiplifestyle.com/lp/niche-selection/
Credits:
https://www.dropshiplifestyle.com/profit...explained/
Share This Thread :

KentVMason


Upcoming Elite


Posts: 139
Threads: 9
Joined: Jan 2017
Reputation: 0


Achievements:


Thanks mate for sharing the guide :))
Thank you so much for the guide, I'll follow it.
Interesting, Thanks for all the suggestion.
cmdee4


Upcoming Elite


Posts: 177
Threads: 5
Joined: Oct 2016
Reputation: 7


Achievements:


That is good guide mate, I appreciate for sharing it.
affmarketer101


Active Elite


Posts: 531
Threads: 10
Joined: Mar 2018
Reputation: 7


Achievements:


Thanks so much for sharing. It looks great. However the landing page for downloading 197 niches is not working. Could you please update?