How Many Members Did You Referred to Elites?
DrKent


Turn your wounds into wisdom.


CONTESTANT
Posts: 2,084
Threads: 36
Joined: Jul 2013
Reputation: 303
Achievements:


Hey guys, how many members did you referred to CPAElites?
Mine below:
Members Referred: 52
How about you?
EnChanter


Active Elite


Posts: 947
Threads: 28
Joined: Dec 2013
Reputation: 244
Achievements:


Members Referred: 1
Even tho, I neva promoted my ref link but somehow I still got ONE :D.
ashpaul


Rising Elite


Posts: 73
Threads: 0
Joined: Sep 2017
Reputation: 0
Haven't reffered anyone yet, but will do in future! :)
CharlieHarper


More bots. -> More sleep. ;-)


Posts: 3,286
Threads: 284
Joined: Jan 2017
Reputation: 300
Achievements:


---
.
CPAElites Essentials (2020)
is coming:
Click /here/ to read more!
Click /here/ to follow discussions, feedbacks and ideas!
---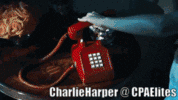 Automate your daily work with Bots!
Then you'll have more time to sleep. ;-)
sudipda


Upcoming Elite


Posts: 110
Threads: 4
Joined: Feb 2017
Reputation: 0
Achievements:


I have referred no one, but would love to do some if I can :)
CPAGangster


Back around!


Posts: 232
Threads: 6
Joined: Apr 2016
Reputation: 12
Achievements:


Done a few, but I guess they haven't used my referral link.
hutiya


Upcoming Elite


Posts: 126
Threads: 5
Joined: Jan 2017
Reputation: 0
Achievements:


Happened done much refers, but might do in future :)
Elites_Mate


Upcoming Elite


Posts: 495
Threads: 31
Joined: Oct 2016
Reputation: 99
Achievements:


Artificial intelligence will wipe out 99% of the banking jobs in a decade :)
PHPMaster


Upcoming Elite


Posts: 128
Threads: 5
Joined: Jun 2017
Reputation: 6
Achievements:


Zero, I have referred a my two friends here but they are too lazy to use the refer code :D
Reeses


New Elite


Posts: 12
Threads: 3
Joined: Jun 2015
Reputation: 6
Only a few, will do more in future