Hot Deal Instagrambotme - 100% Working Instagram Automation Tool
IGBOTME


Instagrambot.me


Posts: 17
Threads: 4
Joined: May 2014
Reputation: 0
Instagrambotme is a powerful Tool that handles all of your Instagram activities on complete auto pilot. This great tool will handle your Post Schedules, Auto Comment, Auto DM, Auto Like, Auto Follow, Unfollow & More.
Grow your followers, Plan your schedule, your workflows, your goals.
Auto Post to Instagram
With Instagrambotme, you can post instantly to multiple Instagram accounts at once, saving you time and energy.
Great Design
With a slick, user-friendly and responsive design, you can easily manage your Instagrambotme account from any device. No technical knowledge required, just a few clicks away!
Great Support
Support responds almost instantly. You can rest assured that we got you covered in times of need.
SCHEDULE/INSTANT POSTING
Schedule and Post Instantly to Multiple Accounts from one Dashboard
Schedule Posting
With Instagrambotme, you can plan your posts to Infinity. You can schedule Weekend Only posts or Schedule posts on special anniversary days.
Instant Posting
You do not need your mobile device to post to Instagram. You can post instantly to multiple Instagram accounts with Instagrambotme.
Save Captions
You can save unlimited captions to Instagrambotme. This captions can be used later while planning your posts.
Post Statistics
Track your Instagram account post statistics and activities. This enables you to know the growth rate of your account.
Photo Type Post Supported
Instagrambotme supports all Instagram Post Type
Photos
Schedule Photos from Instagrambotme directly to your Instagram Account.
Story
Instagrambotme is one of the few tools that supports Instagram Story post format.
Album
Post multiple images at once using the album post type. Instagrambotme lets you manually arrange your album photos accordingly before publishing.
IMAGE CLOUD IMPORT
Automatically import images from your cloud accounts to your Instagrambotme account. This will ease your Instagram marketing campaigns as you are not tied to a particular device for Images and videos.
Import From Google Drive
Pick Images from your Google Drive Account. And share to your Instagram accounts automatically.
Import From Dropbox
Pick Images from your Dropbox Account. And post directly to your Instagram accounts.
Import From One Drive
Import Images  from your One Drive Account. And post directly to your Instagram accounts.
Upload From Device
Upload photos and videos from your PC or Mobile device directly to Instagrambotme. Uploaded Images are saved to your Instagrambotme account for later use.
MULTIPLE ACCOUNTS
Manage Multiple Instagram Accounts on one Dashboard
Manage up to 50 Instagram accounts on one dashboard. With Instagrambotme, all account data and statistics are available to you with just a few clicks away. You do not need to log out to switch accounts. Select multiple accounts to post to all at once.
ACCOUNT SAFETY
Detailed Safety Measure Against Instagram Ban
We understand how difficult it is to auto post to Instagram due to constant banning of accounts. However, we have analysed all of these measures and come up with modules to protect you against ban.
Spintax Support
Instagrambotme supports the use of spintax so you can switch the text in your posts and comments.
Proxy
Instagrambotme provides you with shared proxies and also gives you the option the use your own.
Free trial
Free trial available for 1 week with 5 accounts. Click
here
to register.
Pricing:
Register Here:
https://instagrambot.me/
Share This Thread :

ElitesHelper


Elites Information Bot


Posts: 550
Threads: 3
Joined: Jan 2017
Reputation: 74


Achievements:


IMPORTANT:

Sellers are encouraged to provide reviews on sales threads. Buyers are also encouraged to first ask sellers questions before purchasing any services/products.



CharlieHarper


More bots. -> More sleep. ;-)


Posts: 1,522
Threads: 37
Joined: Jan 2017
Reputation: 185


Achievements:


Thread approved.
Notice: This service has NOT been tested by the CPAElites staff. Please use it at your own risk.
---
.
My latest thread:
3 to 5 Million US$ revenue
---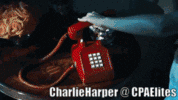 Automate your daily work with Bots!
Then you'll have more time to sleep. ;-)
IGBOTME


Instagrambot.me


Posts: 17
Threads: 4
Joined: May 2014
Reputation: 0
Bump, 260K automations so far and 0 customer complains :)
11 hours ago
,
(This post was last modified:

11 hours ago

by IGBOTME.)
IGBOTME


Instagrambot.me


Posts: 17
Threads: 4
Joined: May 2014
Reputation: 0
Fixed checkpoint issue + bump.
Related Threads
Thread
Author
Replies
Views
Last Post
SocialUpExpress - Smm Panel | Buy Cheap YouTube, Facebook, Instagram And More!
SocialUpExpress
44
2,402

1 hour ago


Last Post: kadaj7794
⚡⚡ Aged Instagram Accounts 2011-2016 PVA
Fox Account
30
2,323

9 hours ago


Last Post: Fox Account
⭐️ MAKE MONEY ON INSTAGRAM ⭐️ Gain Real, Engaging Followers Quickly & Sell Products!
IGKing
45
2,693

Yesterday

, 01:38 PM
Last Post: IGKing
| Instagram Account For Sale | Automatic Power Likes & Drip-Feed - Likes & Views
2xdswu
84
7,336

Yesterday

, 08:59 AM
Last Post: 2xdswu
☆ IGCreator ☆ Instagram Account Creator | Buying Accounts is a Thing of The Past
Eion
1,016
146,848

Yesterday

, 04:30 AM
Last Post: Eion