Hey guys and girls
kushed


New Elite


Posts: 5
Threads: 2
Joined: May 2020
Reputation: 0
I've been in CPA on and off for 10 years now. Recently come back to it after my marketing agency took a hit with Covid and I wanted to boost my income. Did $810 on first launch and will be running again soon. Mainly focusing on Adult offers.
CharlieHarper


More bots. -> More sleep. ;-)


Posts: 3,286
Threads: 284
Joined: Jan 2017
Reputation: 300
Achievements:


Welcome to CPAElites, enjoy your recent VIP Legends membership upgrade!

Viel Erfolg beim Durchstarten!
---
.
CPAElites Essentials (2020)
is coming:
Click /here/ to read more!
Click /here/ to follow discussions, feedbacks and ideas!
---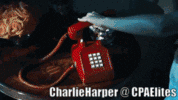 Automate your daily work with Bots!
Then you'll have more time to sleep. ;-)
Hugirdred


New Elite


Posts: 34
Threads: 0
Joined: Feb 2019
Reputation: 0
Hey! Wow, 10 years is a lot of time. I think you've gained a lot of experience in the area. If you have the time, maybe you could write a few tips for people who aren't doing that well, especially during the quarantine. I'll be waiting for an answer from you, Legend!
Dario


Super Addicted Elite


Posts: 1,279
Threads: 105
Joined: Nov 2013
Reputation: 252
Achievements:


Welcome back! Are you working with paid traffic mostly when it comes to adult offers?
Tomasancar


New Elite


Posts: 36
Threads: 0
Joined: Jan 2019
Reputation: 0
Wow, 10 years isn't little time. It's cool to have you back with us and that you "back in business" again. I hope you're doing well with your new projects. Good luck to you!
Zeus1


Rising Elite


Posts: 81
Threads: 1
Joined: Oct 2015
Reputation: 0
wlc back ! i think its right time to earn not only for u for most . wich u luck .