Hey guys and girls
kushed


New Elite


Posts: 5
Threads: 2
Joined: May 2020
Reputation: 0
I've been in CPA on and off for 10 years now. Recently come back to it after my marketing agency took a hit with Covid and I wanted to boost my income. Did $810 on first launch and will be running again soon. Mainly focusing on Adult offers.
CharlieHarper


More bots. -> More sleep. ;-)


Posts: 3,304
Threads: 285
Joined: Jan 2017
Reputation: 300
Achievements:


Welcome to CPAElites, enjoy your recent VIP Legends membership upgrade!

Viel Erfolg beim Durchstarten!
---
.

16th of November 2020
Attention! I'm currently injured and under heavy medication (13 different pills per day, some up to 4 times per day) incl. opioids/morphine (600 mg/day, maximum allowed dose). So please expect some delays (days) if you contact me. If possible, please contact me at Discord. I'm sorry about any inconvenience. (4th of January 2021)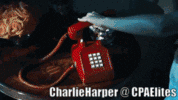 Automate your daily work with Bots!
Then you'll have more time to sleep. ;-)
Hugirdred


New Elite


Posts: 39
Threads: 0
Joined: Feb 2019
Reputation: 0
Hey! Wow, 10 years is a lot of time. I think you've gained a lot of experience in the area. If you have the time, maybe you could write a few tips for people who aren't doing that well, especially during the quarantine. I'll be waiting for an answer from you, Legend!
Dario


Super Addicted Elite


Posts: 1,280
Threads: 105
Joined: Nov 2013
Reputation: 252
Achievements:


Welcome back! Are you working with paid traffic mostly when it comes to adult offers?
Tomasancar


New Elite


Posts: 36
Threads: 0
Joined: Jan 2019
Reputation: 0
Wow, 10 years isn't little time. It's cool to have you back with us and that you "back in business" again. I hope you're doing well with your new projects. Good luck to you!
Zeus1


Rising Elite


Posts: 84
Threads: 1
Joined: Oct 2015
Reputation: 0
wlc back ! i think its right time to earn not only for u for most . wich u luck .