Hey guys, Flick here :)
Flick


LP developer :)


Posts: 4
Threads: 2
Joined: Mar 2018
Reputation: 6
Hello everyone, I hope you're having a nice day, most of you don't know me so let me introduce. My name is Krzysztof (Chris) and I live in Poland, I am mod on OGAds (...), I create landing pages, I designed hundreds of them (mostly for OGAds users), and finally I created account on CPAElites so I can offer my services on best CPA Marketing forum. Don't worry, I will add some quality LPs for free there so you can see how it looks. I also like coding bots for my own use, I banked pretty good few months ago but my method died and I am back to nothing. My goal is to save up enough to buy new CBR500R this year.
PS: Fortnite is pretty hot niche and you can get this LP (...) for free on OGAds (...), register and go to LP Request tab, have fun! If you want to talk with me message me here or add me on Skype, my name is (...).
Moderator edit: Links removed (privacy violation, could be landing pages of CPAElites members), referral link removed (wrong forum section), Skype fishing removed (sales have to be made in the marketplace section).
Share This Thread :

CPAGangster


Back around!


Posts: 226
Threads: 6
Joined: Apr 2016
Reputation: 12


Achievements:


Hey flick, Welcome to CPAElites.
AdmiralBulldog


Google Ads Expert


Posts: 182
Threads: 12
Joined: Sep 2017
Reputation: 22


Achievements:


Welcome to CPA Elites, enjoy your stay :)
CharlieHarper


More bots. -> More sleep. ;-)


Posts: 2,381
Threads: 54
Joined: Jan 2017
Reputation: 225


Achievements:


Again, please read and follow the CPAElites rules.
---
.
Please check my latest thread: https://www.cpaelites.com/Thread-Snapchat-Q-A
---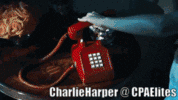 Automate your daily work with Bots!
Then you'll have more time to sleep. ;-)
SpawneR


imdika.com


Posts: 338
Threads: 38
Joined: Jun 2015
Reputation: 113


Achievements:


Welcome brother of mine! <3