Hey
j500j500


New Elite


Posts: 2
Threads: 1
Joined: Dec 2018
Reputation: 0
Hello from France,

Hi i'm jean from France nice to meet you all, im (...)
midastou4


Upcoming Elite


Posts: 175
Threads: 12
Joined: Feb 2017
Reputation: 12
Achievements:


Hey jean, welcome to cpaelites
JordanBelfort


Rising Elite


Posts: 69
Threads: 13
Joined: Dec 2013
Reputation: 0
Achievements:


Hey,

Software automation is really good when doing CPA/PPD. You have come to the right place, here you can express your experience and earn some good dough while doing so!

If you have any questions about CPA/PPD or something there in between, feel free to PM me your questions.
j500j500


New Elite


Posts: 2
Threads: 1
Joined: Dec 2018
Reputation: 0
thank guy i will make maybe a journey for cpa ogads to win money :)
CharlieHarper


More bots. -> More sleep. ;-)


Posts: 3,304
Threads: 285
Joined: Jan 2017
Reputation: 300
Achievements:


---
.

16th of November 2020
Attention! I'm currently injured and under heavy medication (13 different pills per day, some up to 4 times per day) incl. opioids/morphine (600 mg/day, maximum allowed dose). So please expect some delays (days) if you contact me. If possible, please contact me at Discord. I'm sorry about any inconvenience. (4th of January 2021)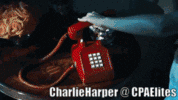 Automate your daily work with Bots!
Then you'll have more time to sleep. ;-)