Help setting custom domain CPA GRIP
CharlieHarper


More bots. -> More sleep. ;-)


Posts: 3,286
Threads: 284
Joined: Jan 2017
Reputation: 300
Achievements:


Mentioning @
CPAGripJohn
here, to get notified about this thread.
---
.
CPAElites Essentials (2020)
is coming:
Click /here/ to read more!
Click /here/ to follow discussions, feedbacks and ideas!
---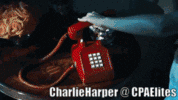 Automate your daily work with Bots!
Then you'll have more time to sleep. ;-)
SupremeWarrior


Rising Elite


Posts: 83
Threads: 39
Joined: Apr 2018
Reputation: 0
Achievements:


Comeon no help? i am sitting here cannot move forward with the campaign. :(
solix


CPA Ninja @ cpagrip


Posts: 38
Threads: 1
Joined: Jul 2013
Reputation: 0
instructions say upload the file, after that, you should be able to visit that page on your site and it should show a url locker but on your website, what are you confused on?
CPAGripJohn


CPAGrip Media Expert


Posts: 192
Threads: 3
Joined: Jul 2013
Reputation: 167
Achievements:


Hey there mate, I would be happy to help you out on this issue, please contact me on Skype at cpagrip.john (full name John Wilson CPAGrip Media Expert) with any specific questions you have about this so we can help you figure it out :)