Hello from Montenegro
nikolasbp


New Elite


Posts: 4
Threads: 1
Joined: Jun 2015
Reputation: 0
Hello, I'm Nikola from Montenegro. Someone from Montenegro?
Share This Thread :

Dario_


Super Addicted Elite


Posts: 1,238
Threads: 104
Joined: Nov 2013
Reputation: 252
Achievements:


Hello - welcome to CPAElites!

There are a lot of Balkan people here, I am not from Montenegro but from Croatia :)
Hello Nikola, feel like you are in your own home, a lot of Balkan people are here, I'm Macedonian. :)

Zivi bili svi!
kichowolf17


Upcoming Elite


Posts: 281
Threads: 60
Joined: Jan 2014
Reputation: 6
Achievements:


nikolasbp


New Elite


Posts: 4
Threads: 1
Joined: Jun 2015
Reputation: 0
Pozdrav svima, zelim sto vecu i brzu zaradu :)))
dbs00


Custom Bot Maker


Posts: 349
Threads: 12
Joined: Apr 2017
Reputation: 9
Achievements:


Hi Nikola! Welcome to CPAElites! Enjoy your stay my friend.
ccccpro1


New Elite


Posts: 2
Threads: 0
Joined: May 2018
Reputation: 0
CharlieHarper


More bots. -> More sleep. ;-)


Posts: 2,463
Threads: 65
Joined: Jan 2017
Reputation: 231
Achievements:


---
.
Please check my latest thread: https://www.cpaelites.com/Thread-Snapchat-Q-A
---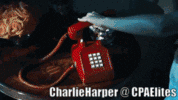 Automate your daily work with Bots!
Then you'll have more time to sleep. ;-)