Hello from Montenegro
nikolasbp


New Elite


Posts: 4
Threads: 1
Joined: Jun 2015
Reputation: 0
Hello, I'm Nikola from Montenegro. Someone from Montenegro?
Dario


Super Addicted Elite


Posts: 1,280
Threads: 105
Joined: Nov 2013
Reputation: 252
Achievements:


Hello - welcome to CPAElites!

There are a lot of Balkan people here, I am not from Montenegro but from Croatia :)
Hello Nikola, feel like you are in your own home, a lot of Balkan people are here, I'm Macedonian. :)

Zivi bili svi!
kichowolf17


Upcoming Elite


Posts: 275
Threads: 60
Joined: Jan 2014
Reputation: 6
Achievements:


nikolasbp


New Elite


Posts: 4
Threads: 1
Joined: Jun 2015
Reputation: 0
Pozdrav svima, zelim sto vecu i brzu zaradu :)))
dbs00


Custom Bot Maker


Posts: 589
Threads: 12
Joined: Apr 2017
Reputation: 9
Achievements:


Hi Nikola! Welcome to CPAElites! Enjoy your stay my friend.
ccccpro1


New Elite


Posts: 2
Threads: 0
Joined: May 2018
Reputation: 0
CharlieHarper


More bots. -> More sleep. ;-)


Posts: 3,304
Threads: 285
Joined: Jan 2017
Reputation: 300
Achievements:


---
.

16th of November 2020
Attention! I'm currently injured and under heavy medication (13 different pills per day, some up to 4 times per day) incl. opioids/morphine (600 mg/day, maximum allowed dose). So please expect some delays (days) if you contact me. If possible, please contact me at Discord. I'm sorry about any inconvenience. (4th of January 2021)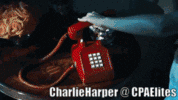 Automate your daily work with Bots!
Then you'll have more time to sleep. ;-)