[HELP] GSA Ser - Captcha Popup
J0kara


Trying to make some money


Posts: 585
Threads: 53
Joined: Aug 2013
Reputation: 111
Thanks Given: 803
Thanks Received: 692
Hey all, after 1 month i decided to give a try GSA Ser once more, and i started a few projects but i got this captcha popup shit which is annoying.
How can i fix that? I saw somewhere before that i need to change something in options, and i tried to play with this settings but with no success.
Any idea? Thanks in advance!
Share This Thread :

Qmaster2014


Upcoming Elite


Posts: 234
Threads: 20
Joined: Dec 2013
Reputation: 24
Thanks Given: 943
Thanks Received: 592
Achievements:


Hello
J0kara
I use this option without any problems
---
2014-10-17, 11:04 PM,
(This post was last modified: 2014-10-17, 11:06 PM by J0kara.)
J0kara


Trying to make some money


Posts: 585
Threads: 53
Joined: Aug 2013
Reputation: 111
Thanks Given: 803
Thanks Received: 692
(2014-10-17, 11:01 PM)

Qmaster2014 Wrote: Hello

J0kara



I use this option without any problems

[img]/141017/Capture1385.jpg[/img]
Thanks for very fast answer. I'll try it now.
EDIT: Didn't work for me. Shit still popup -.- Anyone have any other idea?
Vortex


My aim is to only move forward


Posts: 845
Threads: 21
Joined: Oct 2013
Reputation: 144
Thanks Given: 384
Thanks Received: 973
Uncheck "finally ask user if everything else fails"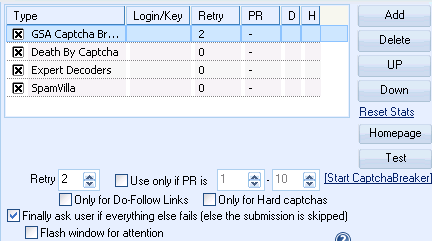 J0kara


Trying to make some money


Posts: 585
Threads: 53
Joined: Aug 2013
Reputation: 111
Thanks Given: 803
Thanks Received: 692