Guys should I feel bad paying a VA $3.50 per hour?
Elites_Mate


Active Elite


Posts: 541
Threads: 63
Joined: Oct 2016
Reputation: 93


Achievements:


It's not much how should I feel paying this much? I will tip of course but for a flat hourly rate it's okay???
Share This Thread :

CharlieHarper


More bots. -> More sleep. ;-)


Posts: 1,920
Threads: 41
Joined: Jan 2017
Reputation: 200


Achievements:


I would do a payment per piece, if possible. Some people try to scam you and it takes much longer to finish a job if you pay per hour.
---
.
Please support the CPAElites staff and use the "Report" button in case of bad content or rule violations.
---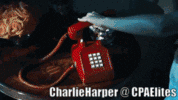 Automate your daily work with Bots!
Then you'll have more time to sleep. ;-)
Jaxxon


Casino


Posts: 1,551
Threads: 68
Joined: May 2013
Reputation: 122


Achievements:


khulja


New Elite


Posts: 42
Threads: 1
Joined: Feb 2017
Reputation: 0
Its totally depends on the speed and quality of work! i would say 3.5$ is a good amount
John_Wick


Super Addicted Elite


Posts: 1,102
Threads: 41
Joined: Mar 2013
Reputation: 207


Achievements:


3.5$ is a pretty decent amount mate :)
LeoneAvaliani


New Elite


Posts: 36
Threads: 2
Joined: Feb 2017
Reputation: 6
I would say not to pay your VAs with hourly rate, pay them according to there work, some VAs work slowly if you pay hourly
Owaish


New Elite


Posts: 42
Threads: 3
Joined: Feb 2017
Reputation: 0
yes, if it is for the 3rd world counties then it is very good amount
pretty decent amount, i pay my VA 2.5$ per hour
glowerz7


Upcoming Elite


Posts: 200
Threads: 8
Joined: Oct 2016
Reputation: 22


Achievements:


$3.5$ is good amount if you are paying third worlders