Google adwords cloaker suggestion
sltons


New Elite


Posts: 42
Threads: 2
Joined: Feb 2017
Reputation: 0
I am looking for google adwords cloaker, anyone knows any good cloaker?
Share This Thread :

IAmCPAKing


Upcoming Elite


Posts: 303
Threads: 33
Joined: Feb 2017
Reputation: 24
Achievements:


Using cloakers works but not always as it might get your acc banned
trafficbeast


Smart Geek


Posts: 609
Threads: 131
Joined: May 2014
Reputation: 101
Achievements:


try Just Cloak It or No Ip Fraud
No Ip Fraud will be best

NOTE: no other or no cheap cloakers are working
CharlieHarper


More bots. -> More sleep. ;-)


Posts: 2,463
Threads: 65
Joined: Jan 2017
Reputation: 231
Achievements:


---
.
Please check my latest thread: https://www.cpaelites.com/Thread-Snapchat-Q-A
---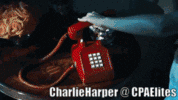 Automate your daily work with Bots!
Then you'll have more time to sleep. ;-)
AdmiralBulldog


Google Ads Expert


Posts: 140
Threads: 10
Joined: Sep 2017
Reputation: 22
Achievements:


I am using JustCloakIt, the best cloaker online.
DonCan


New Elite


Posts: 1
Threads: 0
Joined: Feb 2019
Reputation: 0
Hi, I have also been using JCI for a long time. But lately there is a feeling that the bots are passing. Can I contact with you to talk about the campaign settings in JCI?
TheScarface


New Elite


Posts: 13
Threads: 1
Joined: Aug 2013
Reputation: 0
JCI or NO-IP Fraud are your takes. You can try FraudFilter also.