Giveaway 3 FREE VIP LEGENDS GIVEAWAY MARCH 2017
2017-03-29, 03:30 PM,
(This post was last modified: 2017-04-11, 02:45 PM by Elites_Mate.)
Elites_Mate


Upcoming Elite


Posts: 488
Threads: 68
Joined: Oct 2016
Reputation: 93
Thanks Given: 113
Thanks Received: 967
Achievements: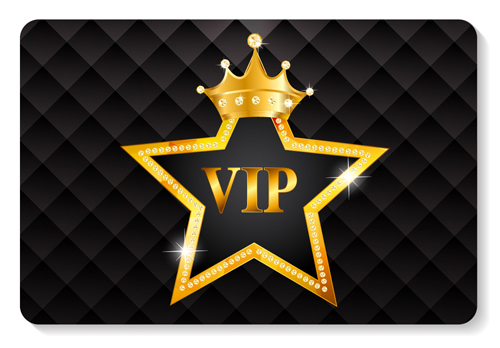 That time has come once again for some free VIP LEGENDS guys! I am in a great mood so will give away x3 LEGENDS
on
April 11th
. [Changed until 6th due to being stuck for a plane!]
To take part just tell me a bit about yourself and why you like CPA ELITES!
GO...
blunt

,

(2017-05-29 10:12 PM)

hackwithvikash

,

(2017-05-27 12:46 AM)

tonghannyong

,

(2017-05-04 09:39 AM)

kyuth

,

(2017-04-13 09:17 PM)

Lhajj

,

(2017-04-13 02:35 AM)

popoloko23

,

(2017-04-11 09:03 PM)

EnChanter

,

(2017-04-11 02:40 PM)

Palvin

,

(2017-04-10 11:50 PM)

aruncp

,

(2017-04-09 09:07 PM)

BE-DutchHero

,

(2017-04-09 08:35 PM)

suroboyo

,

(2017-04-08 11:14 AM)

HackerCzExtreme

,

(2017-04-08 03:07 AM)
Share This Thread :

nandini


New Elite


Posts: 8
Threads: 0
Joined: Mar 2017
Reputation: 0
Thanks Given: 1
Thanks Received: 0
My name is Dan im from chez and would love to win this and elites is awesome :)
2017-03-29, 03:58 PM,
(This post was last modified: 2017-03-29, 04:08 PM by subhomsarkar.)
subhomsarkar


Rising Elite


Posts: 50
Threads: 4
Joined: May 2016
Reputation: 12
Thanks Given: 163
Thanks Received: 4
Hello,

I am subhom sarkar from India, i have failed many many times and still i am a failure but not giving up, loves to surf and know about more on cpa marketing, i have tried many things but some times got results sometimes not, the problem is i need to improve my knowledge on how to choose offers and landers, more about ppc and free traffic its a long way to go, but i don't mind giving time and testing things, i have contacted many members about niches and promotion methods but didn't get that much help, but i understand because no one wants to give time with out money.

I love cpaelites because i found it perticularly helpfull for cpa networks and promotions, journeys. People here shared many stuffs for free, which i can use to gain more knowledge on offers, landers and promotion methods, i will not tell anyhting give me vip i will help many people, i will surly use vip to make my techniques more perfect then oviously i would return same thing to this forum.

The thing is, you can easily say if you love freebies then use them and learn, in that case i would to like to say that, more knowledge and testing gives more accuracy, there must be some cool and priceless things in there which can give me a start with out errors, thats why it called VIP SECTION.
It surly would be very helpfull to me, hoping for the approval. :)

Thanks for reading my broken english.

Cheers to all

Subhom S.
manjeshsingh


Upcoming Elite


Posts: 143
Threads: 5
Joined: Feb 2017
Reputation: 0
Thanks Given: 29
Thanks Received: 22
Achievements:


name: mike
country: india

like elites it has good shares some nice users
leslijs


Rising Elite


Posts: 87
Threads: 8
Joined: Feb 2017
Reputation: 6
Thanks Given: 112
Thanks Received: 20
Name: Martin
Country:Latvia
I am from small country in Europe. I was doing CPA+Youtube+SEO 2-3 years ago and was not doing great just few cents earned. Because of that I quit earning online, but no I have come back and have so much motivation, want to start earning and learning, also want to help CPAelites community. I like Cpaelites as I have found so many new information and already started my project on IG+CPA, at the moment not going very great, working on IG for 2 weeks and only earned $0.61. Usually first thing in the morning I do is check cpaelites forum for new posts and seek for new informations that could help my journey on online earnings. I usually spend time on journey threads, try to read their stories and seek information from their mistakes.
Thank you very much cpaelites staff and mods, and everyone you are doing great jobs.
Have a great day everyone! :)
Youtubeviews


Upcoming Elite


Posts: 233
Threads: 4
Joined: Feb 2017
Reputation: 36
Thanks Given: 19
Thanks Received: 25
Achievements:


Hello doggz

My real name is sameer from india
I do like cpa elite for couple of reasons like i have been into cpa marketing since last 6 years and havent found any special forum for CPA. FInally i found this one with high quality info which helped me to increase my earnings. This forum also has strict rules which keep sthe spammer and scammers away .I would like to thank "HAWKEYES"
All the users are descent and behave pretty well with each other. Most of the guys here are eager to help others who are struggling to earn moeny or who have just started IM.
Overall i can say this is completely a different different forum unlike other forums.

Thanks
smoker36


Tatang Sutarman


Posts: 6
Threads: 0
Joined: Mar 2017
Reputation: 0
Thanks Given: 133
Thanks Received: 0
Helo,
My name is Sobur,
I like cpaelites coz on here i can learn about anything,
right now im trying IG+CPAbuild on MP but im still learn about it
2017-03-29, 04:53 PM,
(This post was last modified: 2017-04-02, 12:02 PM by HAkorehdeh.)
HAkorehdeh


Upcoming Elite


Posts: 221
Threads: 10
Joined: Aug 2015
Reputation: 6
Thanks Given: 174
Thanks Received: 38
Achievements:


Here comes a blackboy!
I am Hakorehdeh, from a popular country in Africa, Nigeria. Currently in my final year in the university. I have been part of this forum since 2014 but i actually registered in 2015. I was lurking around all of those years, reading and reading methods which i could never try then. Why couldn't I? because i got no laptop.
In the first months of 2016, i got my first laptop. It was actually a chromebook. What could i have done with that? I had to exchange the new laptop with a family member, for an old 1gb ram laptop.
Long story cut short, now i have got a better laptop (fairly used tho), 6gb ram, Corei5, and i am earning close to $40 a day with Cpa.
All of these with the help of cpaelites. Those many methods i have learnt from the pros on this forum, and the many good friends which i have made, they are more than just reasons why i like cpaelites.
XDShiftBlue


Bluify.net


Posts: 64
Threads: 6
Joined: Jul 2014
Reputation: 12
Thanks Given: 136
Thanks Received: 1,734
I'm Jake and I love CPA! I have made many resources to help others with CPA such as landing pages and Skype group chat, hence my thanks received stat. Been doing CPA on and off since 2014, it's always a lot of fun to figure out new methods and that even if I don't have a huge amount of success recently.
2017-03-29, 05:10 PM,
(This post was last modified: 2017-03-29, 05:14 PM by RaeRed.)
RaeRed


Upcoming Elite


Posts: 214
Threads: 20
Joined: Oct 2016
Reputation: 66
Thanks Given: 238
Thanks Received: 1,195
Achievements:


Hey! I'd actually like to take apart of the giveaway but I'd just want to say first that I saw you did a previous giveaway and I have to say that's really awesome and generous of you to do that!!:)

About myself>
My name is Alan, I just turned 19 and I am originally from the UK. I discovered CPA Elites last October which was over a year ago and I have to admit that I have learned and picked up on a lot of amazing help, can't forget to mention that I met some cool people here!

Why do I like CPA ELITES>
I like CPA Elites because of the inspiration it brought here from a long the years. I've literally spent hours going through the Follow Along Journeys & Bragging forum because it did and still does expire and motivate me! Not only that but I really enjoy making new friends here and seeing new people creating their own journey here and killing it!!

AND GOOD LUCK in advanced to everybody entering the giveaway.
@"doggz000" Thanks in advanced for hosting another one, you're the COOLEST guy or should I say the MVP here!