Ghostery extension
mrKendrick12


New Elite


Posts: 4
Threads: 3
Joined: Oct 2018
Reputation: 0
What can you say about chrome Ghostery extension, does it really help?
Quasistatica


New Elite


Posts: 2
Threads: 0
Joined: Oct 2018
Reputation: 0
I have already installed this extension for about a year, during which time I have almost no advertising. It works in the neighborhood with uBlock origin. I saw that he really didn't miss out on some transitions, such as discussions, comments on the FB, etc. I do not know how effective this is, but he still misses some advertising.
Digital


Do it for the King Pin


Posts: 109
Threads: 0
Joined: Feb 2014
Reputation: 0
Achievements:


Adgaurd is the best in my opinion. The client is what you want, blocks ads system-wide.
CharlieHarper


More bots. -> More sleep. ;-)


Posts: 3,304
Threads: 285
Joined: Jan 2017
Reputation: 300
Achievements:


---
.

16th of November 2020
Attention! I'm currently injured and under heavy medication (13 different pills per day, some up to 4 times per day) incl. opioids/morphine (600 mg/day, maximum allowed dose). So please expect some delays (days) if you contact me. If possible, please contact me at Discord. I'm sorry about any inconvenience. (4th of January 2021)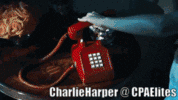 Automate your daily work with Bots!
Then you'll have more time to sleep. ;-)
Hekarlo


New Elite


Posts: 2
Threads: 0
Joined: Oct 2018
Reputation: 0
And I do not like adguard. Why do you need two identical extensions in their activities, choose one thing and do not hammer in your head. Ubloсk is a full-fledged blocker who does everything well.