Generator or simple landing page?
Mix2003_2012


Active Elite


Posts: 731
Threads: 104
Joined: Jan 2014
Reputation: 12
Thanks Given: 701
Thanks Received: 56
Achievements:


hey guys, in 2017 do you think that the best is Classic generator, where the users add their resources or one landing page with istruction to unlock the file without any generator?
Share This Thread :
Aɪʀʙᴏʀɴᴇ ⭐️


Stack!N Those Dolla$!


Posts: 661
Threads: 33
Joined: Jun 2014
Reputation: 105
Thanks Given: 600
Thanks Received: 4,345
Achievements:


Anything which Looks Real to the Users is Good
---

fruitcommander


Banned

Posts: 30
Threads: 2
Joined: Nov 2013
Thanks Given: 16
Thanks Received: 639
I second this, the more realistic it looks the better.
CharlieHarper


More bots. -> More sleep. ;-)


Posts: 675
Threads: 13
Joined: Jan 2017
Reputation: 68
Thanks Given: 127
Thanks Received: 765
Achievements:


The "classic generator" (like you named it) still works here, for many niches and projects.

Even the usual psycho triggers do still work to make the user complete more than one offer. ;-)
---
.
My latest thread:
3 to 5 Million US$ revenue
---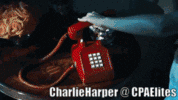 Automate your daily work with Bots!
Then you'll have more time to sleep. ;-)