[GET] Beat Procrastination
No one is immune to falling victim to procrastination. Everyone puts things off from time to time, so there is always room to increase our productivity once we know how to deal with our tendencies to procrastinate properly. To help you combat procrastination and become more productive, here is an ebook.
(...)
CharlieHarper


More bots. -> More sleep. ;-)


Posts: 3,304
Threads: 285
Joined: Jan 2017
Reputation: 300
Achievements:


- Are you the author of this ebook?
- Or did you obtain the worldwide resell rights?

Please contact me via PM regarding this.

Links temporarily removed, thread closed.
---
.

16th of November 2020
Attention! I'm currently injured and under heavy medication (13 different pills per day, some up to 4 times per day) incl. opioids/morphine (600 mg/day, maximum allowed dose). So please expect some delays (days) if you contact me. If possible, please contact me at Discord. I'm sorry about any inconvenience. (4th of January 2021)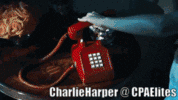 Automate your daily work with Bots!
Then you'll have more time to sleep. ;-)