Free VPS for one or two months
m1l4n


New Elite


Posts: 25
Threads: 7
Joined: May 2013
Reputation: 3
Thanks Given: 94
Thanks Received: 11
If you want free VPS for one or two months, go to Digital Ocean and apply this coupons on Update Billing section, after that your account will be credited with 5$ or 10$
5$ coupon
SSDVPS5
10$ coupon
DIVEIN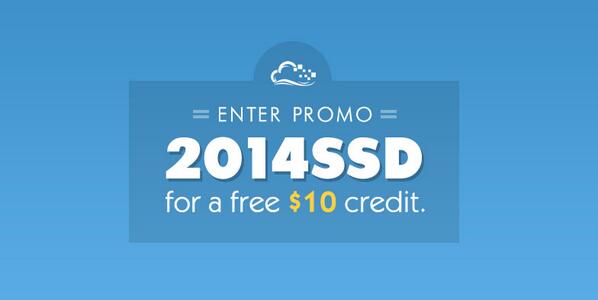 Register via this link and apply these coupons, thanks
http://bit.ly/1dszvIX
Share This Thread :

aceyx3


Learning is my passion.


Posts: 232
Threads: 22
Joined: May 2013
Reputation: 18
Thanks Given: 868
Thanks Received: 69
Achievements:


---
Required


escaping the rat race


Posts: 1,058
Threads: 166
Joined: May 2013
Reputation: 198
Thanks Given: 1,125
Thanks Received: 14,587
Achievements:


Post in referrals or remove your code! It's a must. Perhaps put your referral link in your signature to earn more from it.

Thanks for the offer though, seems pretty good.
DutchPride


Back in the game!


Posts: 5,537
Threads: 349
Joined: May 2013
Reputation: 445
Thanks Given: 626
Thanks Received: 4,693
Refferal links are only allowed in the refferals section.
please make sure to post any threads containing refferal links there.
---
Any questions related to CPA belong
here.
Before
posting, make sure you are in the correct section.
I am temporarily absent due to family circumstances.