Find out where person is generating youtube views?
johnbrown123


New Elite


Posts: 5
Threads: 4
Joined: Oct 2018
Reputation: 0
Hey guys so I've been seeing this person posting new Youtube videos almost daily and they are generating on average 20k-40k views per video and the views seem to stick.

I know they're not getting them from their subscribers from VidIq and the fact that it'd be virtually impossible to do this consistently because they only have 20,000 subscribers.

Do you have an ideas on how to track where they're buying them or generating them from?

I think this will help anyone wanting more views as this person seems to be getting them from a reliable source. Youtube likes included.

I've followed them for a while and haven't been able to crack the code yet.

Any insights would be much appreciated!

Thanks!

- John
CharlieHarper


More bots. -> More sleep. ;-)


Posts: 3,304
Threads: 285
Joined: Jan 2017
Reputation: 300
Achievements:


---
.

16th of November 2020
Attention! I'm currently injured and under heavy medication (13 different pills per day, some up to 4 times per day) incl. opioids/morphine (600 mg/day, maximum allowed dose). So please expect some delays (days) if you contact me. If possible, please contact me at Discord. I'm sorry about any inconvenience. (4th of January 2021)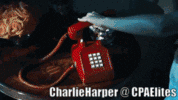 Automate your daily work with Bots!
Then you'll have more time to sleep. ;-)