Facebook traffic + apps
traffsquad


Banned

Posts: 2
Threads: 1
Joined: Jul 2020
Hi guys! I was working with SEO traffic on gambling offers. Now im working with Facebook traffic + apps. Who is working also with gambling offers? Lets change knowledge
CharlieHarper


More bots. -> More sleep. ;-)


Posts: 3,304
Threads: 285
Joined: Jan 2017
Reputation: 300
Achievements:


(2020-07-07, 03:26 PM)

traffsquad Wrote: Hi guys! I was working with SEO traffic on gambling offers. Now im working with Facebook traffic + apps. Who is working also with gambling offers? Lets change knowledge
It's not clever to use the same Skype ID for more than one CPAElites account.
(2020-07-07, 03:22 PM)

traffsquad Wrote: Hi, im already working with gambling offers in FB with apps. I can help you You can contact me Skype: (...)
-
https://www.cpaelites.com/Thread-Casino-...#pid719543
-
https://www.cpaelites.com/User-JohnMerro
Thread closed and good bye.
---
.

16th of November 2020
Attention! I'm currently injured and under heavy medication (13 different pills per day, some up to 4 times per day) incl. opioids/morphine (600 mg/day, maximum allowed dose). So please expect some delays (days) if you contact me. If possible, please contact me at Discord. I'm sorry about any inconvenience. (4th of January 2021)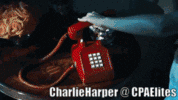 Automate your daily work with Bots!
Then you'll have more time to sleep. ;-)