Facebook to display less "click-bait"
superyui


New Elite


Posts: 13
Threads: 2
Joined: Aug 2014
Reputation: 0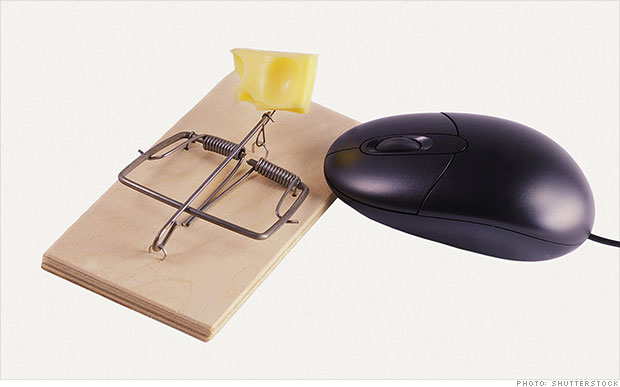 In a move that will have repercussions for a wide array of media companies, Facebook is changing its all-important algorithms to discourage what it calls "click-baiting headlines."

As a result, you'll probably see fewer stories on the Web that proclaim "You won't believe what happens in this video!" or promise that "This story will blow your mind."

These sorts of headlines have proliferated in the past couple of years because Internet publishers have found that they help boost page views and, consequently, revenues from advertising. But critics of the style -- and there are a lot of them -- say it's cheap and fundamentally unsatisfying to users.
Full article Here
Share This Thread :

Pachu


Video service, see my profile


Posts: 1,115
Threads: 119
Joined: Dec 2013
Reputation: 162


Achievements:


Lol and how are they supposed to do that? I mean, they can't control how an user names their sites thumbnail properties.. or what, are they going to blacklist words as "INCREDIBLE-BELIEVE-BLOW-MIND". I don't really see it happening
---
John.


Work Hard, Bank Hard.


Posts: 982
Threads: 43
Joined: Apr 2014
Reputation: 63


Achievements:


Yeah I agree with Pachu on this one.. How on earth are they going to monitor that ?
superyui


New Elite


Posts: 13
Threads: 2
Joined: Aug 2014
Reputation: 0
I don't have any idea, im also skeptical about that one too.
proxynvpn


www.proxy-n-vpn.com


Posts: 93
Threads: 6
Joined: Oct 2013
Reputation: 0
With a site as big as Facebook this will be almost impossible to monitor and prevent all videos and links from slipping through with those kind of titles. I personally do not see this happening at all or if they do they will be fighting a losing battle and going round and round in circles trying to prevent it.
kcp


Rising Elite


Posts: 59
Threads: 2
Joined: Oct 2013
Reputation: 12
They need atleast 5% of total world population to work for them to monitor these things lol.
lancerimpact


b055


Posts: 867
Threads: 7
Joined: May 2013
Reputation: 111


Achievements:


l0l this is old news
and to everyone doubting it
its already been implemented and it has made drastic changes it really does work
---
NA
daemonX


Rising Elite


Posts: 83
Threads: 4
Joined: Jun 2014
Reputation: 25
Facebook's first step should be to ban all BuzzFeed links. That site is clickbait central and a waste of everyone's time.