Facebook/Google/Bing Ads, which is better?
midastou4


Upcoming Elite


Posts: 175
Threads: 12
Joined: Feb 2017
Reputation: 12
Achievements:


grenadez


Upcoming Elite


Posts: 202
Threads: 11
Joined: Oct 2016
Reputation: 1
Achievements:


Its depends on what niche and country you targeting, for me Adwords works better.
tobepositive


New Elite


Posts: 21
Threads: 4
Joined: Jun 2017
Reputation: 0
CharlieHarper


More bots. -> More sleep. ;-)


Posts: 3,304
Threads: 285
Joined: Jan 2017
Reputation: 300
Achievements:


---
.

16th of November 2020
Attention! I'm currently injured and under heavy medication (13 different pills per day, some up to 4 times per day) incl. opioids/morphine (600 mg/day, maximum allowed dose). So please expect some delays (days) if you contact me. If possible, please contact me at Discord. I'm sorry about any inconvenience. (4th of January 2021)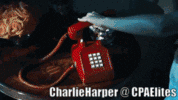 Automate your daily work with Bots!
Then you'll have more time to sleep. ;-)
Pankage


Party


Posts: 871
Threads: 5
Joined: Oct 2013
Reputation: 173
Achievements:


jeffreoysol1


New Elite


Posts: 13
Threads: 0
Joined: Jan 2018
Reputation: 0
G Ads if you're looking for targeted traffic, selling various services, looking to get calls for PPC networks, nutra/gambling offers advertisement. Facebook and Insta/Twitter for getting lots of views for cheap, selling merchandise, etc. With G Ads you have the option of starting with $75, but the learning curve is quite high. FB is easier to learn, however there are certain tricks that will make the process easier.