Facebook App with Publish_Actions
anagashi


New Elite


Posts: 11
Threads: 5
Joined: Jan 2014
Reputation: 0
Thanks Given: 175
Thanks Received: 1
Anyone who has facebook app publish_actions with us please call please PM or Skype: lirigzon.al I ask about 50 pieces every day to buy, payment is not related in any way that I can search the fork
Share This Thread :

CharlieHarper


More bots. -> More sleep. ;-)


Posts: 813
Threads: 17
Joined: Jan 2017
Reputation: 92
Thanks Given: 141
Thanks Received: 848
Achievements:


What's your budget for each Facebook App?

Please be aware that the supplier has to use different Facebook developer accounts (different identities, different proxy servers), every Facebook App should be hosted at an unique IP address (to be safe), some minor changes to the HTML/JavaScript code and design should be made per App.

Otherwise you would risk a mass-ban after some time, since Facebook changed their policy a lot.
---
.
My latest thread:
3 to 5 Million US$ revenue
---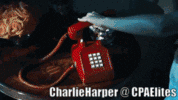 Automate your daily work with Bots!
Then you'll have more time to sleep. ;-)
AppsRace


New Elite


Posts: 4
Threads: 1
Joined: Apr 2017
Reputation: 0
Thanks Given: 3
Thanks Received: 0
(2017-04-08, 02:07 AM)

anagashi Wrote: Anyone who has facebook app publish_actions with us please call please PM or Skype: lirigzon.al I ask about 50 pieces every day to buy, payment is not related in any way that I can search the fork
Hi.
I have daily apps with publish_actions permission approved.
I added you
My skype: live.apps.race