* FIFA World Cup 2018*
DrKent


Turn your wounds into wisdom.


CONTESTANT
Posts: 2,090
Threads: 36
Joined: Jul 2013
Reputation: 303
Achievements:


Guys, World cup is just around the corner. Who do you think that will win it?
Let's discuss about the Fifa World cup 2018.
My country doesn't have much chance to win it, but I'm with Serbia with all my hart!
Brazil have a GREAT team full of stars and I think that they will lift the trophy.
What about you guys?
FarrisFahad


New Elite


Posts: 49
Threads: 4
Joined: Feb 2017
Reputation: 0
I am also supporting for Brazil and Neymar :)
Zenit


Content Lord


Posts: 231
Threads: 10
Joined: Apr 2014
Reputation: 17
Achievements:


Spain of course... Those guys play amazing :)
---
IM2020


Upcoming Elite


Posts: 438
Threads: 5
Joined: Jun 2013
Reputation: 19
Achievements:


Brazil +1
I go with Brazil
okayface


Rising Elite


Posts: 50
Threads: 7
Joined: Feb 2017
Reputation: 0
I would support Argentina every time
ZeshanButt


New Elite


Posts: 45
Threads: 6
Joined: Feb 2017
Reputation: 0
I would support brazil and portugal in this WC 2018
chalice


New Elite


Posts: 48
Threads: 8
Joined: Feb 2017
Reputation: 0
Shouting for brazil and bobby
CharlieHarper


More bots. -> More sleep. ;-)


Posts: 3,305
Threads: 285
Joined: Jan 2017
Reputation: 300
Achievements:


NOT Germany, not this time.

The German team boss Jogi Löw selected the wrong players. And he renamed the German team in order of Merkel.

Around 60 - 70 % football fans are against him, because he tolerated this Erdogan promotion meeting between Erdogan (Turkish president), Özil (Turkish player) and Gündogan (Turkish player), since Löw/Özil/Gündogan share the same manager.

None of the above really apologized, so the fans started to boo whenever Özil and Gündogan appear at the game or are in contact with the ball.

The last 2 games have been a total mess. A shame for the German team of 2014.

So: NOT Germany.
---
.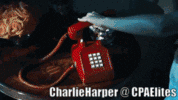 Automate your daily work with Bots!
Then you'll have more time to sleep. ;-)
mullanasrudin


New Elite


Posts: 28
Threads: 0
Joined: Mar 2014
Reputation: 6
Achievements:


out of topic :D any good landing pages for world cup offer? :D