Ebay-buyer asks for refund-what to do?
leslijs


Upcoming Elite


Posts: 113
Threads: 13
Joined: Feb 2017
Reputation: 6
Achievements:


Hello,
So I am selling some stuffs on ebay and one buyer was communicating with me and buying few stuffs from me. Those things I am selling are ebooks, once they pay I send them. So he has received everything. Now He opens 3 cases that he want's refund and writes on refund case:
Details from the buyer
Reason
Ordered by mistake
Comments
Hello, My kid bought this offer without my permisoon.

And I tell him that I can't give full refund as I have delivered everything that has been ordered and he tells me:
The buyer sent you a message
Message
This is a rule on Ebay.

Also he have bought from me about 10 ebooks, he started about week ago. Now asks for 3 refunds and he lastly wrote to me:
"Hello, We need our refund we see that our child bought many thing from your store. Please send us the refund or it will not be good for you."
What can i do on this situation, I do not know, maybe he is lying about that and just want to get the product plus money back..
What you suggest me to do?
CharlieHarper


More bots. -> More sleep. ;-)


Posts: 3,303
Threads: 285
Joined: Jan 2017
Reputation: 300
Achievements:


CPA Marketing, Help Desk And Experiences > Main CPA Discussions & Elites Helpdesk


Your topic has nothing to do with CPA.
---
.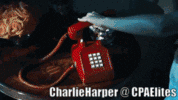 Automate your daily work with Bots!
Then you'll have more time to sleep. ;-)
pramila


Upcoming Elite


Posts: 101
Threads: 7
Joined: Feb 2017
Reputation: 0
Achievements:


explain this to ebay customer care they would help for sure, and as CharlieHarper said, it has nothing to do with CPA.
ashpaulzz


Upcoming Elite


Posts: 141
Threads: 8
Joined: Jan 2017
Reputation: 6
Achievements:


Explain to ebay that you have provided your customer the digital product. :)