Easy way to make $200/day
NeonAffiliate


Upcoming Elite


Posts: 133
Threads: 22
Joined: Apr 2016
Reputation: -6
Achievements:


Here is the method to make $200/day approx daily...
Required Skills
Basic Instagram Skills
Common Sense
If you have both of those simple skills you'll do just fine!
Results
Now before I go on to explaining how to do this simple method here's a days results using this strategy, (Took appx. 30mins of work the rest speaks for itself)
As you can see those 3 totals add up to about $175 USD which was acquired in 24 hours,
(These are account balance withdraws not purchases)
Tools You'll Need
The Plug (Mobile App Offers) -
http://plugco.in/
An Instagram Account (For Messaging)
A PayPal Account (For Payments)
Let's Get Started!
So here's the moment you've been waiting for "How can I easily make $175 in just a day?"
It's simple really, I say this is one of the easiest income sources to have for someone who's not experiences in any other IM Categories and likes easy work and easy money.
Enough chatting let's get started now
Step 1
"The Plug"
For this strategy we will being an app called "The Plug" which can be downloaded here
http://plugco.in
(Non Refferal Link)
The Plug is a simple mobile app that has mobile app PPD (Pay Per Download) offers inside of it that will pay you in their custom currency known as "PlugCoins" per download, but don't worry you're able to withdraw your "Plugcoins" and convert it to real money via PayPal
1000 PlugCoins = $50 USD
(PlugCoins is their custom currency, once received it can only be withdrawn via the PayPal account you linked to your Plug account if you haven't added your PayPal please do so by following these steps below
Click the last icon on the right (should be shaped as a person) > Click the 3 "..." in the top right corner > Edit Profile > Add/Edit PayPal Account.
After linking your PayPal account you're good to go time to do some quick searches on the audience you're going to target and make some easy money!
Step 2
Mobile Offer Selection
Now is the time you need to figure out what Apps you're going to promote to potential downloads
The Plug tends to always add and remove new apps regularly so the app I used at the time may not be available at the time you're reading this but take a look at the apps they have to offer here are some of the apps currently listed on the day 05/23/18
Yarn
Wishbone
Party In My Dorm
Caption Pro
Oevo
(These are links to the apps on iTunes, not referral links.)
Personally I have the most success with the app "Yarn" the results shown above were created using this application, but others have potential so please do not rule them out, get creative experiment everything has potential if you market it correctly.
Now depending on the app you pick you'll have to find a target audience to promote it to via Instagram or even get creative and go outside of Instagram
Step 3
Finding an Audience
For this example I will be using the App "Yarn" which pays 5-21 Plugcoins per Install depending on location and device the app was downloaded on.
Example: Device: iPhone / Location: US / Payout: 21 PlugCoins
Device: Android / Location: India / Payout: 5 PlugCoins
Here's an overview of the App "Yarn" I will be using during these steps
As you can see it's a "Chat & Text Stories" app which covers many niches such as Romance, Sexual Content, Scary Content, Comedy and other Interesting categories, choose one to target for my method I will be using the "Naughty/Romance/Sexual Niche"
Step 4
Finding a Instagram Page
Now here's where Instagram gets involved, you'll need to find pages where people are most likely to download the app and convert the best.
For Example, Nobody is going to buy "Hockey Sticks" on a Soccer Niche Page, people are more likely to buy a Hockey Stick on a Hockey Instagram Niche Page.
So since I will be using the app Yarn and I will be using the Naughty sub category located in the app I'm going to have to find some pages that will be a good target audience and will convert since it's focused on Women and the Ad Set will be a "Clickbait" (I will talk about this in later steps) we will need to target mainly men preferable younger men of age of course.
Here's some pages I quickly scraped:
https://www.instagram.com/college.babes/
- 992k Followers
https://www.instagram.com/bangercolleges/
- 73.1k Followers
https://www.instagram.com/babebuddy/
- 236k Followers
https://www.instagram.com/girlswithbigpersonalities/
- 59.8k Followers
https://www.instagram.com/gaming.humor/
- 161k Followers
https://www.instagram.com/dirtyminds/
- 4.8M Followers
https://www.instagram.com/freaks/
- 321k Followers
(None of these pages are owned by me)
As you can see these pages mostly consist of "Hot Girls", "College Accounts" but I did add a "Dirty Mind" page and a "Gaming" Page the dirty mind page would defiantly be an appropriate audience as for the Gaming page most of the people who follow are men, you can confirm this by asking the influencer for their demographics.
I've learned men have convert the best for me with this particular ad, but you never know if advertised to the right audience you can prove me wrong! ;)
Now you've found your pages, what next?
Step 5
Contacting Influencers
Now you've probably seen this a million times here on ---
Forum discussions and promotions are not allowed.
--- , YouTube or any other Social Media related topic or course but I will quickly run through the process, if you're already familiar with this step please feel free to skip ahead to Step 6.
How I contact Influencers is different for different occasions since this is just a simple app promotion and not a brand deal or anything special or extreme I use simple texts/templates such as
Contacting an Influencer isn't hard nor does it have to be professional just send them a message surrounded by 2 emojis preferable Fire Emojis or Red Siren Emojis with text in between titled either "Business Inquire" or "Promo Rates" or anything else that will let them know you're willing to work with them and pay them for a promotion and that will grab their attention more than a casual "Hi!"
Instagram Influencer pages tend to also have their "Kik", "Email address" or "Website" in their Bio which is a better way to contact them, but DM's still work for best results, message them on all platforms.
I've found 3 out of 5 Influencers will message you back so don't be bummed out cause a few haven't replied to you, everything happens for a reason is what I like to think especially if it's a page I think has great potential
Now say a Influencer page has replied saying something along the lines of
-----------------------------
Promo Rates
24 Hour Story: $25
+ Swipe Up: $5
24 Hour Post: $100
+Link in bio: $10
-----------------------------
(This is just an example I've made up)
Now that you've read the prices ask for his demographics, engagment, statistics basically everything he can provide make sure it's a good and real/active page and once that's done, time to negotiate, never pay full price for an Influencer Shoutout surprisingly I have gotten Influencers from $100 down to $20 using certain strategies which I like to keep private at this moment
So you see that he charges $25 for a 24 Hour Story and $5 for a Swipe up which totals $30, now Aim High Get Low, Obviously don't get too ahead of yourself and offer something crazy like $2 but be reasonable and throw an offer for $10, $15, $20 for those combined services and he/she will usually end up at $15-$20
Also with Influencers it's not about the size, it's about the quality, to make the appx $175 I only spent $15 and it was 1 24 Hour Story Promotion + Swipe Up which ended up receiving appx. 98k Story Views.
Anyways, So you've spent $20 on a Story/Swipe Up ad, Now you need a Ad to Post!
Step 6
AD Copy
Now The Plug makes it easy for you to advertise the apps they offer so easy you don't even have to use your own AD Copy instead you can use one of there pre made AD Copys there is Story and Post AD Copys we will be using Story AD Copys for this example for the app "Yarn" and will be promoting a "Naughty/Sexual AD Copy"
As you can see there are 3 Videos displayed for the app "Yarn" I personally use the AD Copy which is outlined in red for several reasons:
AD is appealing
Gains attention from Men maily
Shows "Teasers"
All you have to do to use this AD Copy is click the Right Button under the video AD Copy you'd like to use, once again use any AD Copy you want, this is just my personal preference.
Awesome, You've found your Influencer, And your AD Copy and have just posted it now what?
Step 7
***BONUS***
As a new member of "The Plug" after 50 App Downloads you'll receive a complimentary (FREE) 300 Plugcoins that will be added to your account, this offer can only be redeemed once per account.
Also with "The Plug" you can Invite friends (Referrals) and once they Earn 1000+ Plugcoins as your Referral you'll receive a Free 500 Plugcoin Bonus which will be added to your account.
By default you only have 3 Invite Codes, but there is an option to "Request More" at the bottom.
(I will NOT be offering my Referral Codes/Links/Invites to you guys so please do not ask)
Step 8
Time to Relax
You've completed all of the steps above now your ad is live and is generating clicks and hopefully if you targeted right conversions.
While this process is happening all you can do is watch and watch your earnings roll in :smirk:
You'll be surprised in the end if you do your research correctly how easy it is to profit from this method especially if you find cheap shoutouts with high engagement for higher margins.
The End
Or Just The Beginning?
I hope you guys have enjoyed my first post about "Making Money" here on ---
Forum discussions and promotions are not allowed.
--- I hope this will be helpful to somebody who's looking to make a quick buck
If you try this method please feel free to share your results as I would love to see some, this method is capable of doing way over $175, I just put it as that as a base profit, I have cleared days of doing $500 with only spending $40 on Shoutouts, all about quality over quantity.
Anyways please feel free to also ask questions and leave feedback about this method, I'd be happy to respond and thank you guys!
Good Luck to people who are going to try out this Method!
P.S Found this guide on ---
Forum discussions and promotions are not allowed.
---
IM2020


Upcoming Elite


Posts: 438
Threads: 5
Joined: Jun 2013
Reputation: 19
Achievements:


DrKent


Turn your wounds into wisdom.


Posts: 2,093
Threads: 36
Joined: Jul 2013
Reputation: 303
Achievements:


Traffic source part is explained well and it worth a shoot. Don't know about that PlugCoins thing..
Thanks for sharing. +Rep from me.
danillo26336


New Elite


Posts: 12
Threads: 4
Joined: Jun 2017
Reputation: 0
Great method ill try this.thanks for it buddy
leslijs


Upcoming Elite


Posts: 112
Threads: 13
Joined: Feb 2017
Reputation: 6
Achievements:


Wow this method looks simple need to try.
sinzoo


New Elite


Posts: 46
Threads: 9
Joined: Feb 2017
Reputation: 0
This is HQ share buddy, Thank you so much for the share.
Draguny


Upcoming Elite


Posts: 354
Threads: 18
Joined: Jul 2013
Reputation: 92
Achievements:


Some issues I found in the original thread:

- App apparently is IOS only
- Seems to need an "invite code" (which looks like a ref scheme)


Also other issues I think of:

- IG influencers are limited in traffic. You usually use them for Shopify in specific niches so you try to make the best out of the visitor, e.g. > $20 sales. With CPI you will have around 20-50 cent per lead, but you only get maybe like 500 visitors for that $20 shoutout. obviously only 30-50% convert so chance is high you can't even get +ROI on it. but feel free to prove me otherwise anyone who wants to try it
Gabriel88


...


Posts: 256
Threads: 24
Joined: Oct 2014
Reputation: 65
Achievements:


The method is FULLY copy-pasted from ---
Forum discussions and promotions are not allowed.
--- !
---
Get 1 month of

PREMIUM

evernote.
Register under me, by clicking
here
.Thanks!:)
CharlieHarper


More bots. -> More sleep. ;-)


Posts: 3,304
Threads: 285
Joined: Jan 2017
Reputation: 300
Achievements:


(2018-09-16, 02:29 PM)

Gabriel88 Wrote: The method is FULLY copy-pasted from  Forum discussions are not allowed here. !
This is true. Thank you for pointing to this.
But @" ---
The previous admin/owner of CPAElites
--- " decided last week that this is okay, as long as the thread creator mentions the source.
---
.

16th of November 2020
Attention! I'm currently injured and under heavy medication (13 different pills per day, some up to 4 times per day) incl. opioids/morphine (600 mg/day, maximum allowed dose). So please expect some delays (days) if you contact me. If possible, please contact me at Discord. I'm sorry about any inconvenience. (4th of January 2021)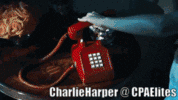 Automate your daily work with Bots!
Then you'll have more time to sleep. ;-)
(2018-09-16, 02:29 PM)

Gabriel88 Wrote: The method is FULLY copy-pasted from Forum discussions are not allowed here. !
(2018-09-16, 02:41 PM)

CharlieHarper Wrote:

(2018-09-16, 02:29 PM)

Gabriel88 Wrote: The method is FULLY copy-pasted from  Forum discussions are not allowed here. !


This is true. Thank you for pointing to this.

But @" ---

The previous admin/owner of CPAElites

--- " decided last week that this is okay, as long as the thread creator mentions the source.
Meh, all forums share each others stuff. If someone leaves a mention it's fine.