Earn $1250/day doing CPA
Zero Cost Google Adword and Bing Making Course
(...)
Moderator edit: Advertising removed (against the CPAElites rules).
CharlieHarper


More bots. -> More sleep. ;-)


Posts: 3,301
Threads: 285
Joined: Jan 2017
Reputation: 300
Achievements:


(2018-08-03, 01:43 AM)

---

This service provider decided to spam CPAElites. Please use the "Report" button below to report this message.

--- sky Wrote: Zero Cost Google Adword and Bing Making Course

(...)
Please read, understand and follow the CPAElites rules:
- If you want to advertise your services/products, please create a sales thread at the marketplace section (paid membership required).
Thread closed.
P. S.: How many times do you want to register here again with different accounts? Maybe we should write Skype a legal notice?
---
.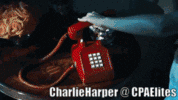 Automate your daily work with Bots!
Then you'll have more time to sleep. ;-)