Dont rent (...) until they reply
lkhoi6475


New Elite


Posts: 13
Threads: 4
Joined: Dec 2019
Reputation: 0
Dont rent (...) until they reply customer.
They stopped reply me from 18th.
Here is proof
(...)
CharlieHarper


More bots. -> More sleep. ;-)


Posts: 3,286
Threads: 284
Joined: Jan 2017
Reputation: 300
Achievements:


(2020-03-24, 07:45 AM)

lkhoi6475 Wrote: Dont rent (...) until they reply customer.
They stopped reply me from 18th.
Here is proof
(...)
Maybe you heard of the Corona pandemic?
https://en.wikipedia.org/wiki/2019%E2%80...s_pandemic
People are forced to stay at home, forced to quarantine, waiting at hospitals to get tested, ... Shops are closed, borders are closed, authorities are closed, ...
So there are also delays considering the response times of several bots, even for Let's Snap it! unfortunately.
And since the provider of your bot is located at one of the hot spots (Italy) and The Netherlands...
Thread closed (the provider of your bot has no sales thread at CPAElites).
---
.
CPAElites Essentials (2020)
is coming:
Click /here/ to read more!
Click /here/ to follow discussions, feedbacks and ideas!
---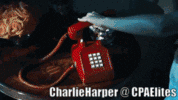 Automate your daily work with Bots!
Then you'll have more time to sleep. ;-)