[BLACKFRIDAY 63% OFF] Populizr Platform - Social Media Automation On Steroids
Populizr


New Elite


Posts: 5
Threads: 4
Joined: Sep 2017
Reputation: 0
Achievements:


Turn Any Single Blog Post Into A

Full-Blown Social Media Marketing Campaign


In Just 4 Minutes Or Less (On Complete Auto-Pilot)
Do you want to outperform your competitors? Experts use fully automated social media tools.
Let Populizr do all the heavy-lifting for you, with a special HEAVY Black Friday discount of 63%.
Our social media marketing agency Populizr is pleased to introduce Populizr -

Social SEO & Publishing Automation Tool

that allows you to fully automate the publishing and creation of your social media content. It will help you to boost your traffic and efficiently position you as the leader in your business.
Build Effective Social Campaigns In Under 4 Minutes
(And Get Consistent, Targeted Social Traffic On Your Site With No Extra Effort)
Craft up to 25 unique social posts from every blog post you publish online.
Pick a

Promotional

,

Standard

or

Evergreen

campaign mode and let it run on an auto-pilot for a week, a month or even a year!
Keep a constant flow of targeted & organic social traffic coming to your blog for months and even years.
Ad-like Social Targeting
(Put Your Social Content In Front Of The Right Audience)
Your marketing message needs to be put in front of the right audience.
With our

'Target Audience Selector'

pick precisely WHO to target and WHEN so that your social content generates maximum engagement and activity.

Trigger The Right Audience Response
(Discover How Your Audience Will React To Your Social Content)
Create social updates that your audience will love.
The built-in

Emotions and Sentiment Analyzer

will help you see how your audience will react to your social posts, before publishing the campaign.
Get Detailed Insights
(Accurately Measure The Results From Your Social Content)
Understand where your social traffic is coming from: from what social network, from what county or even city.

Get deep social media analytics and insights into which segments of your audience are engaging the most with your social content so that you can maximize your results.
Easily Re-Purpose Successful Campaigns
(Re-use Your Best Performing Social Content)
See which campaign got the most engagement, and simply click

Reuse

.

You can set a new

Start Date

, pick a different

Scheduling mode

, and you're all set.
Here Are Just A Few Comments Of What People Have To Say About Our Platform:
[CPA Elites SPECIAL OFFER] Black Friday Heavy Discount -
63% OFF With 1 Month Trial
(No Risk $1 Trial For 30 Days With Full Access!)
********************************************************************************
GET Populizr For $1 For The First Month
Use this coupon code:
BLACKFRIDAY2018
********************************************************************************
You Have Nothing To Lose Because You Are Covered With Our
"Rock-Solid 60 Days Money Back Guarantee"
Get No-Risk $1 Trial For 30 Days With Full Access!
Hurry up because this is a very limited offer that expires on

Monday 26 November 2018!
Important note: We are open for CUSTOM DEALS  as well!
Just contact us by Private Message here or by email.
********************************************************************************
********************************************************************************
Frequently Asked Questions
Q: Is this another alternative of Hootsuite, Buffer or MassPlanner? What does Populizr actually do?
No, the Populizr platform is unique social automation platform that goes a step further from other social platforms on the market. It goes beyond a simple scheduling on your social profiles! Populizr helps you create dozens of unique social updates (also called "social signals") from each blog post you create. It then takes these dozens of unique social updates and posts them to your social profiles in times when your target audience is active on social sites. This way, you get to create just one blog post, and Populizr will extract dozens of unique updates (and regularly post them for as long as you want).
Q: Which social networks are supported?
Currently, we have implemented: Facebook, Twitter, Pinterest and LinkedIn. But in future, we will be adding more.
Q: How to choose the right Populizr plan?
Populizr offers a few different plans, depending on your needs. The Individual Power plans are ideal for standalone users who have one website and want to post updates to a single FB Group, Page, to one Linkedin profile/page, to one Twitter account, and to one Pinterest account (with multiple boards of course).
We also have an Agency Plan that is ideal for businesses and agencies who have more than one website to manage, and each website has its corresponding social media presence. On our
Populizr For Agencies
page there are several Agency levels to choose from, depending on your needs.
Q: Is Populizr safe to use?
We have implemented the SSL secured technology on the website and on the platform, making it completely safe to use with MD5 hashed data. Also, for connecting to your social networks we are using their official APIs and the OAuth authorization where no passwords are required.
Q: Do you offer Affiliate Program?
Yes. You can earn money with Populizr! For our loyal subscribers we are offering a unique opportunity to join our special
Populizr Affiliate program
So, you can even make money while promoting Populizr on your web properties (up to 50% of the regular price on a monthly basis)!
Q: Where can I get support and feedback?
Unlike others, we offer 24/7 live chat support on our official website:
https://populizr.com/
Before asking a question make sure to check our documentation:
Populizr Knowledge Base
You can also reach us here on the BBH forum and on our official email:
support@populizr.com
Hurry Up And Subscribe Today!
---
CharlieHarper


More bots. -> More sleep. ;-)


Posts: 3,304
Threads: 285
Joined: Jan 2017
Reputation: 300
Achievements:


Thread approved.


Notices:

- This service has NOT been tested by the CPAElites staff. Please use it at your own risk.
- Buyers are encouraged to first ask sellers questions and request reviews/trials, before purchasing any services/products.
- Sellers are encouraged to provide reviews on sales threads.

---
.

16th of November 2020
Attention! I'm currently injured and under heavy medication (13 different pills per day, some up to 4 times per day) incl. opioids/morphine (600 mg/day, maximum allowed dose). So please expect some delays (days) if you contact me. If possible, please contact me at Discord. I'm sorry about any inconvenience. (4th of January 2021)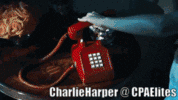 Automate your daily work with Bots!
Then you'll have more time to sleep. ;-)
Related Threads
Thread
Author
Replies
Views
Last Post
[SELL] Social Services! Spotify, YT, FB, Twitter, views, plays, votes , shares etc
dbs00
139
15,113
2021-01-15, 10:15 AM
Last Post: yigit
SOCIAL SIGNALS ★ ALL Social Sites ★ Unlimited URLs ★ Custom Packages ★ Top Reviews
memme
40
9,493
2020-09-11, 12:29 PM
Last Post: memme
Social media marketing panel Bulkcheapservice
nirback
39
4,101
2020-08-22, 09:46 PM
Last Post: nirback
FiveBBC - Social Media Reseller Panel - Cheapest prices, Best Support
fivebbcsmm
91
9,145
2020-08-19, 06:58 PM
Last Post: hiatus
SMGeek.com - Social Media services - Youtube, Facebook, Instagram, Twitter and more
SMGeek
70
10,427
2020-05-16, 11:16 PM
Last Post: liquidocelot