Posting Welcome Over and Over and over !?
SwiffJustus


Balls Deep in This Game!


Posts: 580
Threads: 78
Joined: Jul 2013
Reputation: 233
Achievements:


Just a suggestion and I know it's a tricky one because we want members to welcome folks to the forum, But just going to the Introductions section and replying to all Introductions no matter how old just to get their count up seems a bit much .. Especially when it's obvious when it's being done for that purpose. Guess I'm saying just like on most Forums the Lounge section does not count as a official post maybe the introduction section should fall under the same guidelines as it's pretty mush just a formality & politeness section which has, for lack of a better way to express it, No real work related value.
Or maybe make the Introduction section post only count after they have met post requirements in other sections.
Yeah I know this same type of Quick Micro posting to boost count can be done in any section and it kinda just comes with the territory
BUT I STILL THOUGHT I'D POST THIS IF FOR NOTHING MORE THAN A DETERRENT TO THAT PARTICULAR MEMBER WHO IS DOING THIS RIGHT NOW, AS I SPEAK!
MAYBE THEY'LL READ THIS AND STOP lol
CharlieHarper


More bots. -> More sleep. ;-)


Posts: 2,927
Threads: 243
Joined: Jan 2017
Reputation: 277
Achievements:


... tagging @" ---
The previous admin/owner of CPAElites
--- " here.
---
.
You should better deliver the things you have guaranteed and signed for, Mister!

Or do you want the situation to escalate totally?
"Money is

not

everything in life!"
(famous quote)
---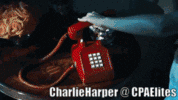 Automate your daily work with Bots!
Then you'll have more time to sleep. ;-)
Noted. I don't think its that big of a deal. I don't really want to punish the ones that do care, and take the time to welcome new members. Those that do abuse it can be reported and will have their posts. removed.

Closed