Could you help a German creative guy make a little bit of money?
2020-08-22, 05:02 PM,
(This post was last modified: 2020-08-22, 05:03 PM by LeadHunter.)
LeadHunter


Gripper


Posts: 18
Threads: 6
Joined: Apr 2015
Reputation: 0
Hey Elites!
So I've known about CPA and internet marketing for years now. A friend of mine made about 30,000$ in a month with a gaming niche back in 2015 and is currently still doing CPA and making big money. We had a few projects where I designed websites, logos, fake software, etc. - but currently he's doing his own thing.
So I tackled a few projects by myself during the years, such as making my own landing page for a gaming niche and promoting it with FB ads, promoting offers in facebook groups (was able to buy a macbook from it lol), advertised credit card porn offers on live chat sites, did amazon affiliate on my german youtube channel, and other things...
But these were all short-term projects. I want to create a constant income and I would be happy with making about 20€ a day. From there I could then invest in things like dropshipping, since I know another german guy personally who's making about 4000€ a month with a dropshipping niche site which he started about 4 months ago, but he said you need a bit of money first of all to experiment with different products and facebook ads to see what works best.
Thing is, I could have been very successful with internet marketing long ago, but I never did one thing consistently because I was always impatient and have stressed myself too much for years. So I stupidly stopped myself from doing things properly and making progress. I could have spent a lot more time reading about internet marketing and trying things out. My friend who's now making big money started from scratch, we both knew each other when he was poor.
I'm currently studying and doing music production in my free time and want to create an income since I'm in the age where I need a bit of money to live, invest in bigger projects and support my parents since they are like the nicest people on earth and they both don't have a lot of money.
That maybe sounds arrogant, but I know I'm a fucking smart guy and there are people not smarter than me making thousands of dollars a month. I could have already been there, but I haven't kicked my ass hard enough and that makes me frustrated.
So my problem is, I'm overthinking EVERYTHING. Here on CPAElites there is a lot of free content which helps you to get started. I'm seeing so many possibilities what I could do and I'm struggling to start with something since I'm always looking for the "best" or "savest" method - I tried out a lot of things which didn't work or were outdated.
Can anybody help me to get started and to get back on track?  
 I'm really good in designing things and making things look legit. I designed multiple fake software such as fake app installers, fake hacking / unlock tools, etc. Since I'm German, I can also write german texts and do other things except voice overs. So I could probably also help somebody here out.
CharlieHarper


More bots. -> More sleep. ;-)


Posts: 3,304
Threads: 285
Joined: Jan 2017
Reputation: 300
Achievements:


---
.

16th of November 2020
Attention! I'm currently injured and under heavy medication (13 different pills per day, some up to 4 times per day) incl. opioids/morphine (600 mg/day, maximum allowed dose). So please expect some delays (days) if you contact me. If possible, please contact me at Discord. I'm sorry about any inconvenience. (4th of January 2021)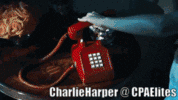 Automate your daily work with Bots!
Then you'll have more time to sleep. ;-)
2020-08-23, 08:17 AM,
(This post was last modified: 2020-08-23, 02:49 PM by RussianWind.)
RussianWind


New Elite


Posts: 19
Threads: 0
Joined: Dec 2015
Reputation: 0
Research and persistency is whats key to make money.
ombro


New Elite


Posts: 1
Threads: 0
Joined: Sep 2020
Reputation: 0
nexus


Candy Man


Posts: 76
Threads: 4
Joined: Mar 2014
Reputation: 0
I have also worked with Native Germans on several affiliate and drop shipping projects but most of them end the partnership once they start seeing the results. I also want to team up with some reliable