Clickbank + PLR
MrGustaaf


-Learning To Master SEO-


Posts: 144
Threads: 25
Joined: Oct 2013
Reputation: 12
Thanks Given: 203
Thanks Received: 495
Hello

I would like to be send in the right direction on how to give plr books to someone that bought my clickbank product.

For example I offer a weight niche product on clickbank and if they buy the product I want to give the buyer a bonus item (like a weight loss book, calender or something I have the resell rights to)

I promote my products mainly on youtube. At the moment I redirect my site to the clickbank product site.
But if I want to give an extra product how can I give that product to those people after they purchase the offer?

I've been thinking.. let them go from my youtube video to a landing page where they have to enter their e-mail before they can continue to the clickank offer. But how can I know if they will buy the product and don't just get the PLR for free?

or

Make a private e-mail adress for the product. Let them e-mail their transaction ID or something to that e-mail adress and then I send the bonus? How to automate this process if they buy the clickbank product they get the bonus instantly e-mailed to them? Is this possible ? (i'm very new at making websites, but I know the basics I guess)

After that I want to use that e-mail list to promote products etc. For this I will need aweber I guess ?
Which other programs would you advice :)


Thanks in advance
MrGustaaf
Phlong


Banned, see signature.

Posts: 428
Threads: 4
Joined: Apr 2013
Thanks Given: 189
Thanks Received: 250
MrGustaaf


-Learning To Master SEO-


Posts: 144
Threads: 25
Joined: Oct 2013
Reputation: 12
Thanks Given: 203
Thanks Received: 495
Thanks,

But I would like to know if this is possible:

If someone buys the clickbank product I promote I send them automatically a bonus PLR ebook ?
How to do this? How can I know if they bought the product, and how can I get their e-mail adress after they bought the product? I guess its impossible .. so how to offer PLR stuff as bonus to your clickbank sales ?
2013-12-31, 08:25 AM,
(This post was last modified: 2013-12-31, 08:27 AM by caesar.)
caesar


You Need It, I Create It!


Posts: 683
Threads: 30
Joined: Jul 2013
Reputation: 7
Thanks Given: 437
Thanks Received: 552
Achievements:


I have done this before...
You can use Listwire which is a FREE Autoresponder
1. on your landing page you have a squeeze
2. they enter their email
3. they get directed to clickbank product (just check clickbank to see if they purchased)
4. they get sent bonus item (You lock the bonus item with a survey, that way you get paid for the bonus item too, even if they didn't buy the CB product).
Example squeeze on landing page...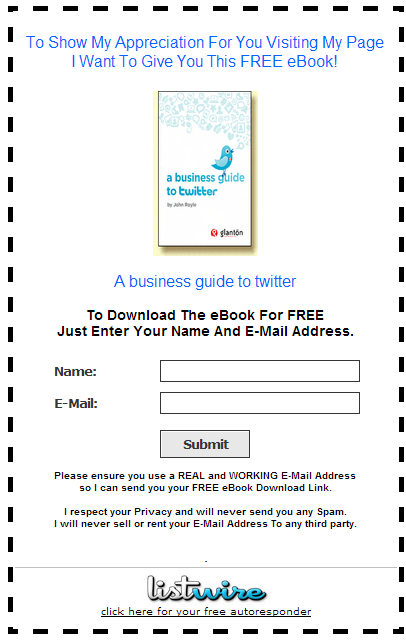 I actually created a software program to generate the Squeeze Page :D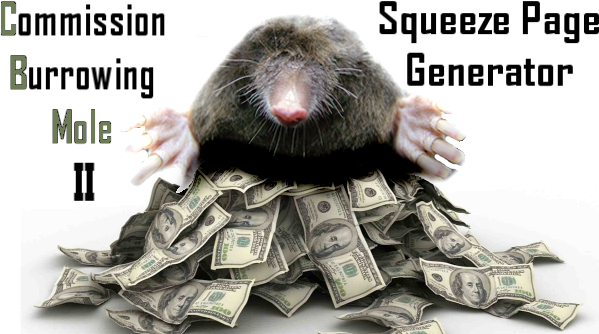 If you are interested in the Software Program then PM me, although I can't give it away for free.
---
[url=]

[High Quality]

[/url]
MrGustaaf


-Learning To Master SEO-


Posts: 144
Threads: 25
Joined: Oct 2013
Reputation: 12
Thanks Given: 203
Thanks Received: 495
Great idea to lock the bonus item with a survey :) Thanks!