ClickMagick said this to me...
2018-08-28, 04:34 PM,
(This post was last modified: 2018-08-28, 04:47 PM by SupremeWarrior. Edit Reason: added link )
Hey, so I tried to sign up for ClickMagick today and after the registration I was asked for verification and I was like what the hell for 2-3 seconds as I have never seen anyone asking for verification ID photo and credit card photo for TRIAL period. It said in the message that due to red flags I need to show photo ID proof and card photo for operating during the trial period. I thought there must be something wrong as I have never seen anyone asking for IDs and card photo for TRIAL period so I created another account with a different email back to back as I thought something went wrong during a simple registration.
And it was the same thing. Asked for verification again so I contacted them and told them if it was real for being asked for ID during trial period and they said yes so I instantly sent my photo and card photo and they activated the account. A couple of minutes later I got an email that they only allow 1 trial per 1 person and I need to right now so I contacted them saying everything from start to finish about what the confusion was and I had no bad intention. I even told them that they check their system logs and see that I could not even use 0.001% of their service and not even 1 sec out of trial period. I also said that couple days ago I tried to create another account but my internet went off and I couldnt process the final step in the registration page but somehow that account was could also be taken. I told them everything - the date, the time, the emails and still they told me I am not a serious marketer. I asked them what they would have done if they were in my shoe on the confusion of asking for verification IDs and card photo during TRIAL period? And they said they cant have me as customer. I told them if I can directly buy a subscription by skipping the trial and they still said NO.
Here are the email screenshots:
PostImg link -
Email Screenshot
Imageshack -
Screenshot
So, tell me was I wrong when I clearly told them everything?
A confusion and they claimed me to be a non-serious marketer. I really hope that ClickMagick is worth millions and millions of dollars as they can easily judge and claim someone on the basis of a simple confusion which I told them multiple times. How long are they in the business tho? 10 years? 20 years?
Share This Thread :

CharlieHarper


More bots. -> More sleep. ;-)


Posts: 2,419
Threads: 55
Joined: Jan 2017
Reputation: 225


Achievements:


---
.
Please check my latest thread: https://www.cpaelites.com/Thread-Snapchat-Q-A
---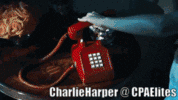 Automate your daily work with Bots!
Then you'll have more time to sleep. ;-)
(2018-08-28, 04:40 PM)

CharlieHarper Wrote:

(2018-08-28, 04:34 PM)

SupremeWarrior Wrote: Here are the email screenshots:
Email Screenshot


Your screenshot URL doesn't work: https://imgur.com/a/6Ke8qnU
Yes dont know for a weird reason IMGur was not working, and then tiny pic was also not working. Hence uploaded to Imageshack.
I think their servers are down or something.
Can you see the link now?
euforio


Active Elite


Posts: 506
Threads: 6
Joined: Sep 2015
Reputation: 133


Achievements:


Why you want to use Clickmagick maybe i could advice you some other tools
(2018-08-28, 04:57 PM)

euforio Wrote: Why you want to use Clickmagick maybe i could advice you some other tools
Everywhere I see people recommend clickmagick. And I would have gone for voluum but I dont have that budget. Hence I wanted to use the trial of Clickmagick and then buy coz its pocket friendly.
My main purpose is to prevent bing and adwords to notice the URL redirection and domain changes of certain CPA offers. Because they want static URLS. They want their audience to go to the exact URL that they see in the search.
If you have something free, then kindly recommend.
I was thinking to use pretty link plugin in wordpress and use that URL for campaigns. That can prevent Bing and AdWords to see the URL and domain change, right?
(2018-08-28, 05:07 PM)

euforio Wrote: You can try that : https://binom.org/ . I actually switch all my voluum campaign to this. Binom allow you to host your LP and remove the shitty redirect who cause many bans last month with Voluum

This one is not bad too : https://www.funnelflux.com/get/
Thank you very much for the recommendations. I will check them out now.
But just wanna say that will pretty link in Wordpress with custom domain solve the url redirection and domain change issue that Bing and AdWords dont like?
The other day I was promoting a CPA offer in Bing and the domain changed but the landing page remained the same and Bing does NOT like that. They want static. Similarly in another offer, the domain changed and the landing page and my campaigns were put through editorial review. So, will pretty link in wordpress and custom domain solve that? I just dont want bing to see the domain and url change. That's all.