Can't Open CPAGrip offer
Mimido777


New Elite


Posts: 3
Threads: 2
Joined: Feb 2019
Reputation: 0
Hello All !

I'm a newbie to the CPA and i just registered to CPAGrip. I wanted to ckeck the offers in order to make my landing page but unfortunately they didn't open. I know that the offers are in different GEO and i do understand that they do not open on my browser because i'm on different GEO than the offers location. I though that if i use a VPN i would be able to open the offer, see details offer and make my landing page but even with the VPN i can't open it.

I want only to do a legit method to get traffic so my purpuse of using VPN is only to see the offer details. I am not interested in sheat ways.

I was thinking also that maybe VPN dont open all the offers maybe some but not all, but i'm not sure

As i see in youtube channel, all the youtubers explaining CPA, in max bounty platform for instance, the open a lot of offer in diffetent GEO easly ! for someone in living in US, he can open offer from UK, France... and so on

Can anyone give me advice for that sens

Thank you in advance
AlphaDog


Upcoming Elite


Posts: 254
Threads: 17
Joined: Feb 2017
Reputation: 7
Achievements:


You can ask your account support manager for it to preview
CharlieHarper


More bots. -> More sleep. ;-)


Posts: 3,304
Threads: 285
Joined: Jan 2017
Reputation: 300
Achievements:


Mentioning @
CPAGripJohn
for him to get notified about this thread.
---
.

16th of November 2020
Attention! I'm currently injured and under heavy medication (13 different pills per day, some up to 4 times per day) incl. opioids/morphine (600 mg/day, maximum allowed dose). So please expect some delays (days) if you contact me. If possible, please contact me at Discord. I'm sorry about any inconvenience. (4th of January 2021)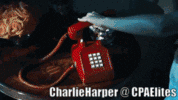 Automate your daily work with Bots!
Then you'll have more time to sleep. ;-)
Mimido777


New Elite


Posts: 3
Threads: 2
Joined: Feb 2019
Reputation: 0