Server maintenance - discussion thread
2019-12-07, 01:31 AM,
(This post was last modified: 2019-12-09, 05:50 AM by Required.)
Required


escaping the rat race


Posts: 1,077
Threads: 175
Joined: May 2013
Reputation: 198
Achievements:


Please delete this my bad.
Required


escaping the rat race


Posts: 1,077
Threads: 175
Joined: May 2013
Reputation: 198
Achievements:


(2019-12-06, 02:37 PM)

CharlieHarper Wrote:

(2019-11-28, 09:22 PM)

red2tango Wrote: Why do you need the old site? Why can't you just migrate the users over to a new site design? Along with the other threads. What are these missing files that need to be handed over? It doesn't look like you're going to get them. I'd love to pay for an upgraded account but can't.


@

red2tango



As long as the old CPAElites owner/admin H*wkE*e doesn't provide the missing material, there is no chance to release a full CPAElites 2.0 platform.

I am not allowed to comment the pending legal case regarding this. The new CPAElites owner company and its CEO decides about that.




(2019-12-06, 09:15 AM)

Required Wrote: I think in order to save the dying breed of people who are still interested, or who ever made money in CPA, we got to get that cpa 2.0 out.

Can't we use a rough version and switch between websites? Yaknow, be part of the creation of the site? I think it'd be better than coming on here and just seeing how dead CPA is.


@

Required



CPAElites 2.0 - at least a "light" version - will be released, sooner or later. I spent thousands of hours since April 2019 (start of the CPAElites migration to the new servers), so I did my very best.

I'm waiting for some decisions (and actions) of the CPAElites owner (CEO of the new owner company), especially regarding membership upgrades, network listings, financial stuff etc.

(I had to remove the name of the other forum from your post above.)
No hard feelings! I think it's fair to throw some ideas out there. You're taking on a huge workload, that's why I suggested we sort of build CPA e 2 as a community.
There have been a few successes doing it that way. For example, OSRS has users try beta features and they poll it for the entire player base to accept or deny. If it's denied, they tweak it based on feedback.
I think it would speed up the process and make something we could all say we took part in. I know it's not that easy but it's just an idea to keep in mind!
Thanks for the work, truly excited for this new era.
I also want to ask, what if he never provides the documents?
2020-03-24, 03:37 PM,
(This post was last modified: 2020-03-24, 03:42 PM by JohnWick.)
JohnWick


DUTCH


Posts: 205
Threads: 10
Joined: May 2013
Reputation: 34
Achievements:


Is there any updates on, how it is going?
---
Nothing Yet
CharlieHarper


More bots. -> More sleep. ;-)


Posts: 3,301
Threads: 285
Joined: Jan 2017
Reputation: 300
Achievements:


---
.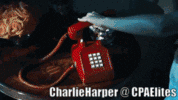 Automate your daily work with Bots!
Then you'll have more time to sleep. ;-)
Hypux


Banned

Posts: 3
Threads: 0
Joined: Oct 2019
WANT FREE VBUCKS CLICK HERE WANT FREE VBUCKS CLICK HERE WANT FREE VBUCKS CLICK HERE WANT FREE VBUCKS CLICK HERE WANT FREE VBUCKS CLICK HERE WANT FREE VBUCKS CLICK HERE WANT FREE VBUCKS CLICK HERE WANT FREE VBUCKS CLICK HERE WANT FREE VBUCKS CLICK HERE WANT FREE VBUCKS CLICK HERE WANT FREE VBUCKS CLICK HERE WANT FREE VBUCKS CLICK HERE WANT FREE VBUCKS CLICK HERE WANT FREE VBUCKS CLICK HERE WANT FREE VBUCKS CLICK HERE WANT FREE VBUCKS CLICK HERE WANT FREE VBUCKS CLICK HERE