CPA with Google Adwords Marketing - Need help?
jhakasseo


Upcoming Elite


Posts: 229
Threads: 15
Joined: Aug 2013
Reputation: 0
Achievements:


Hello Guys,

I am thinking to start new campaign with CPA. I have Adworkmedia account but haven't done any campaign nor made any money till yet.
What I want to do is find a good CPA offer that converts well and promote them via Google PPC or Facebook. I have few questions though:

1. What kind of landing page should I choose? PLease provide any example
2. What are the things I need to do so that my adword account dont ban me?
3. How to track the conversions?

If you have any guide,method or any help from expert would be really nice.

Thanks.
IMPORTANT

: Users are encouraged to check all downloads including: landing pages, PDF's, and anything else that requires a download. Ensure the thread creator has provided a virus scan before downloading anything, if it's missing go ahead and report the thread by hitting the (Report) button located below the fold. Please read this thread: Here to learn how to check landing pages for sneaky redirects.
CharlieHarper


More bots. -> More sleep. ;-)


Posts: 3,303
Threads: 285
Joined: Jan 2017
Reputation: 300
Achievements:


Wrong forum section. Please think twice before you create a thread. :-)

Thread moved.
---
.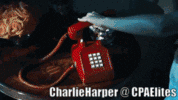 Automate your daily work with Bots!
Then you'll have more time to sleep. ;-)
Zenit


Content Lord


Posts: 231
Threads: 10
Joined: Apr 2014
Reputation: 17
Achievements:


I wouldn't advise using Adwords for CPA offers. You will surely overpay clicks.
---