CPA Build Account Activation
abdurrasheed


New Elite


Posts: 4
Threads: 1
Joined: Apr 2019
Reputation: 0
Hello CPA Build Team, I am Unable to contact in skype in few days. For That Here i submit a application. to approve My account. I am always ready to discuss about my skill.
I am a CPA Marketer, I have 3 year experience in CPA and affiliate marketing. i already earn more money From CPA Network.
I Working these Network, ad-center.com, affforce.com Amazon.com.
And i got payment from all Network.
Payment Proof screenshot Link Below
From Adcenter >>>>https://prnt.sc/nap0j8
Adcenter Dashboard>>>https://prnt.sc/nap1qj
I have also payment proof from Amazon.com, and Affforce.com,,
I know about SEO,, Google ranking by White hat and Black Hat method. i know social media marketing Facebook , Twitter, Pinterest and Youtube. Forum posting.
I know youtube White hat and Black hat method, Facebook white hat and black hat. and twitter white hat and black hat.
Paid Marketing>>> I like paid marketing, Facebook and Google Adwords.
I applied for account in cpa build but My account is declined. So Please Approve My Account. I will Make More money From CPA Build .
My Email>>>
[email protected]
My Skype>>roshid80
Please Approve My account.
okayface


Rising Elite


Posts: 50
Threads: 7
Joined: Feb 2017
Reputation: 0
You better mail the CPAbuild support, they should respond soon
CharlieHarper


More bots. -> More sleep. ;-)


Posts: 3,170
Threads: 277
Joined: Jan 2017
Reputation: 298
Achievements:


---
.
CPAElites Essentials (2020)
is coming:
Click /here/ to read more!
Click /here/ to follow discussions, feedbacks and ideas!
---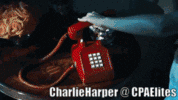 Automate your daily work with Bots!
Then you'll have more time to sleep. ;-)