Buying 6Y+ old Facebook Account
Krizzies


New Elite


Posts: 9
Threads: 3
Joined: Jun 2017
Reputation: 0
Achievements:


Like the title says, I need a 6+ years old Facebook Account.
Want to pay via PayPal or BTC.

I don't check PM often, you can try it.
But the fastest way. is:
Skype: minecity.nl
Kik: childly
Telegram: krizzies
Discord: Kris#2760

Thanks in advantage.
CharlieHarper


More bots. -> More sleep. ;-)


Posts: 3,304
Threads: 285
Joined: Jan 2017
Reputation: 300
Achievements:


Thread moved to the "Want to buy" forum section.

You created a thread outside the marketplace section the second time now. So please think twice before you create your next thread. :-/
---
.

16th of November 2020
Attention! I'm currently injured and under heavy medication (13 different pills per day, some up to 4 times per day) incl. opioids/morphine (600 mg/day, maximum allowed dose). So please expect some delays (days) if you contact me. If possible, please contact me at Discord. I'm sorry about any inconvenience. (4th of January 2021)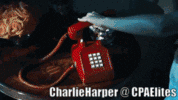 Automate your daily work with Bots!
Then you'll have more time to sleep. ;-)
AlienBoy


Upcoming Elite


Posts: 368
Threads: 17
Joined: Feb 2016
Reputation: 18
Achievements:


I got aged accounts how much can you pay?
manndi


CPAGRIP

Posts: 686
Threads: 42
Joined: Jul 2013
Achievements:


bulk aged accounts 2008-2010