Bump Button Implementation
Eion


Developer of IGCreator


Posts: 1,646
Threads: 82
Joined: May 2013
Reputation: 323
Thanks Given: 716
Thanks Received: 11,394
Achievements:


This is a very small feature that I believe will make the forum much more cleaner. I am proposing for a
Bump
button on threads in the seller section. This button can be pressed once every 24 hour and it will automatically bump the said thread to the top. This will avoid all the unnecessary bump posts that are made on virtually all the sale threads, which contribute largely to the low quality post count of the forum. Let me know what everyone else think of this idea and of course, whether
Verilog
is willing to implement such option.
Share This Thread :

sidhesha


New Elite


Posts: 32
Threads: 4
Joined: Dec 2016
Reputation: 0
Thanks Given: 104
Thanks Received: 1
Bump...
Lol.. kidding. I agree with it too
CharlieHarper


More bots. -> More sleep. ;-)


Posts: 992
Threads: 20
Joined: Jan 2017
Reputation: 105
Thanks Given: 166
Thanks Received: 1,029
Achievements:


I like this idea - besides the fact that I was a huge fan of the paid bumps until 2016 ;-)
Let's see what
HawkEye
thinks about it.
---
.
My latest thread:
3 to 5 Million US$ revenue
---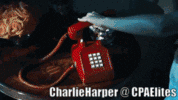 Automate your daily work with Bots!
Then you'll have more time to sleep. ;-)
HawkEye


Adapt or die!


Posts: 9,442
Threads: 1,596
Joined: Mar 2013
Thanks Given: 3,647
Thanks Received: 43,952
Achievements:


Ah yes, thanks for reminding me I'll add this into the to-do form again. Just so you know Verilog left we now have someone else, anyway, I will get this implemented. We have a lot of new features coming up for 2018. I'll close this down and move it into the approved suggestions.

Thanks