Brandon Garabrant, Marine tried to wear uniform to HS graduation, killed in action
2014-06-22, 08:07 PM,
(This post was last modified: 2014-06-22, 08:09 PM by DutchPride.)
DutchPride


Back in the game!


Posts: 5,537
Threads: 349
Joined: May 2013
Reputation: 445
Thanks Given: 626
Thanks Received: 4,691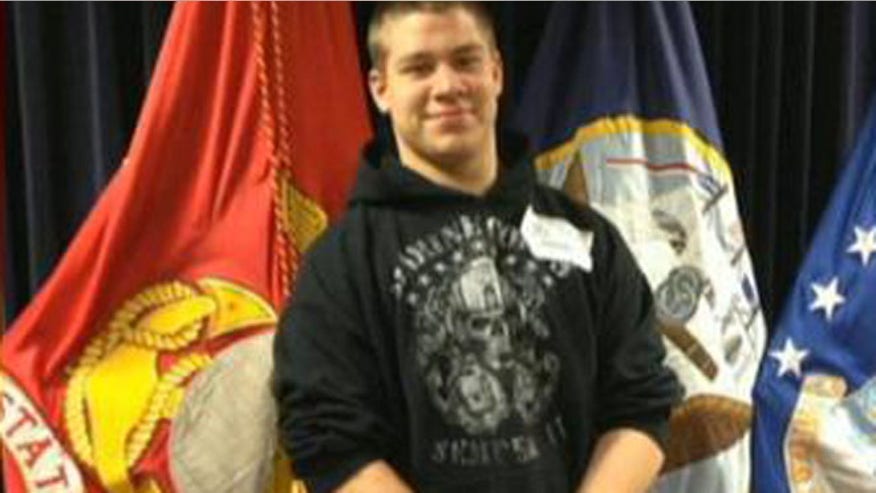 Code:
A Marine whose request to wear his uniform at his high school graduation last year was refused by school officials has been killed in Afghanistan.

Brandon Garabrant, 19, was one of three Marines killed by a roadside bomb this week, MyFoxBoston.com reported.

Garabrant gained fame last year when he asked to wear his dress blues to his graduation from ConVal Regional High School. But the school's principal, citing regulation, told him he had to wear the traditional cap and gown.

His family was notified of his death on Friday, WMUR.com reported.

On Friday, ConVal Regional High School principal Brian Pickering said the school community was "shocked and deeply saddened" to hear of his passing.

"We are incredibly grateful for his service to our country," he said.

Members of the Temple Volunteer Fire Department, where Garabrant was a member, gathered Friday to lower the flag outside the station to half-staff and say a prayer, WMUR.com reported.
READ MORE
---
Any questions related to CPA belong
here.
Before
posting, make sure you are in the correct section.
I am temporarily absent due to family circumstances.
Share This Thread :